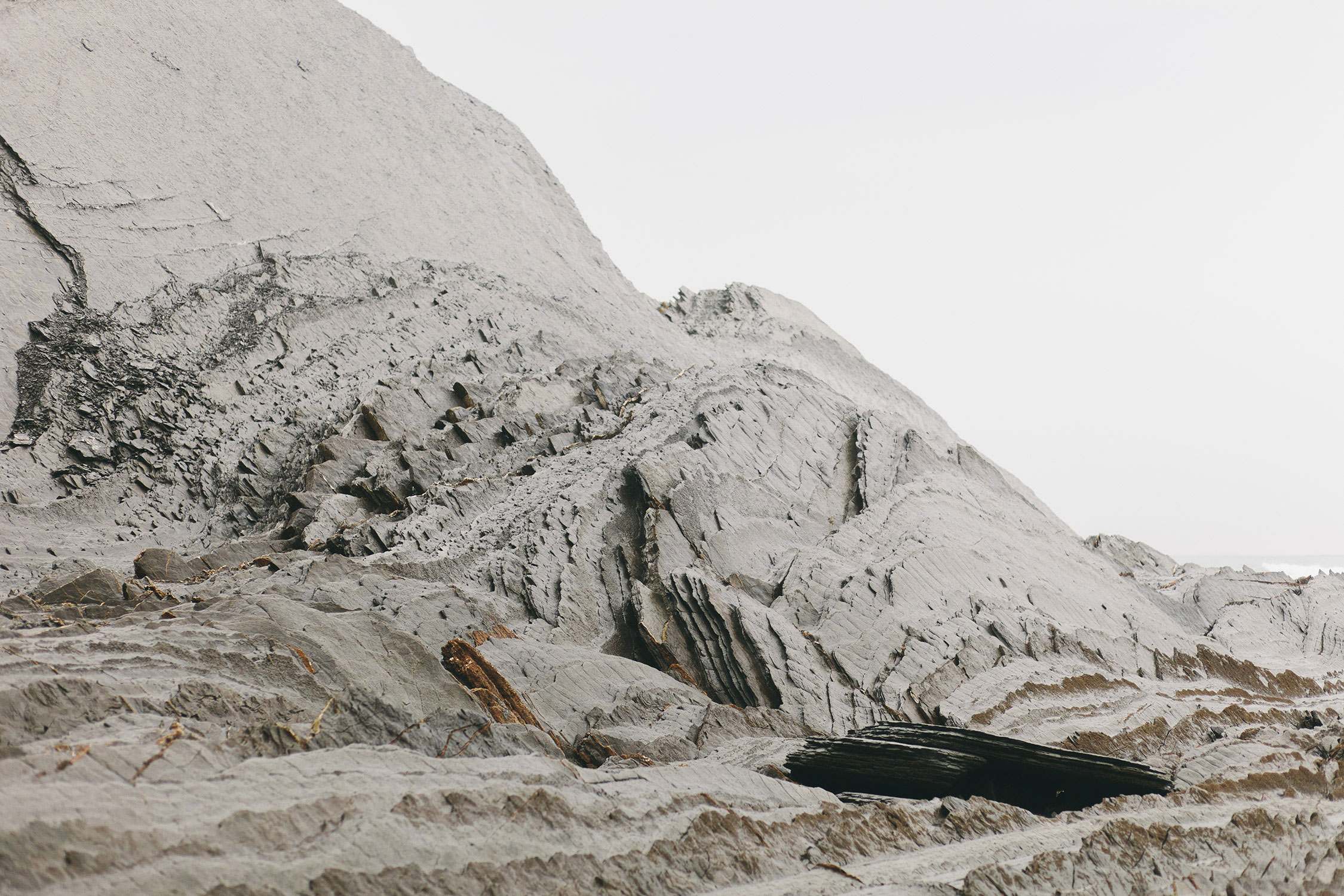 A close look at Enea's chairs reveals a combination of sensible aesthetics with endurance. The new brand identity we designed for this Basque furniture manufacturer – involving strategy, concept and identity design – embraced the roughness of the surroundings to reinforce their distinctive character. The foundation to start building a brand with a rich visual universe.
Awarded with:
2015 Gold Laus, art direction in photography
2015 Silver Laus, corporate identity
Brand identity With the aim to add character to the brand, as well as to communicate the quality of its products, we avoided the sans-serif trend seen in other similar brands with the design of a logotype that evoked the Basque's folk typeface. Also, the shock between  the different landscapes influenced our choice for raw materials, craft finishes and a colour-scheme that ranges from a natural "greyish-blue" to bold industrial tones.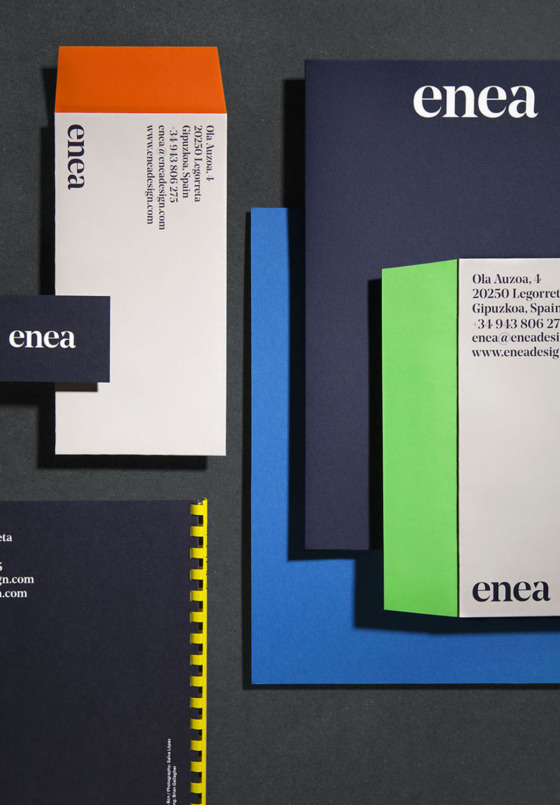 Art Direction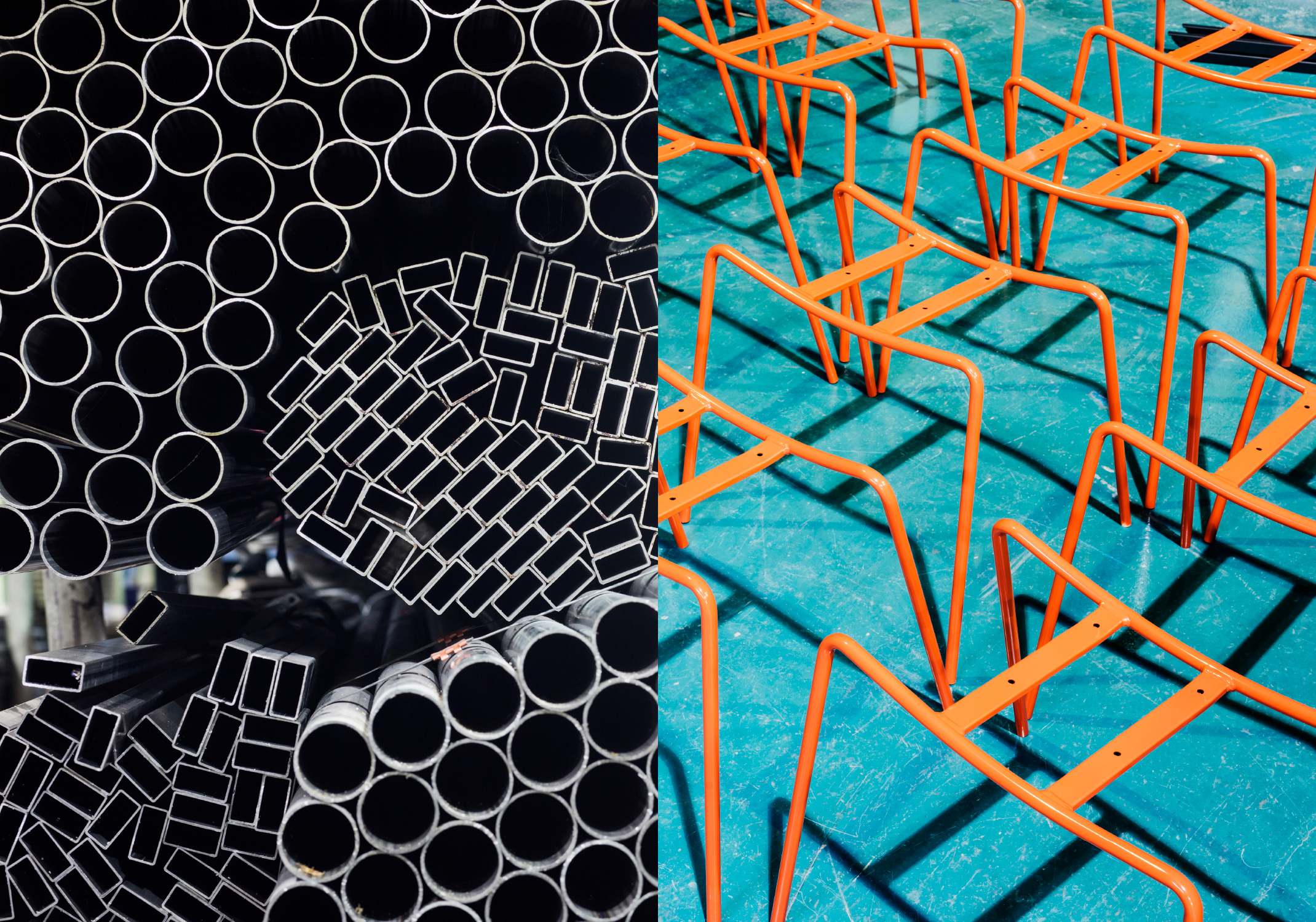 Together with photographer Salva López, we portrayed the chairs of Enea in contexts that reinforced their attributes. This art direction concept, born from the intention to elevate the brand's character (its origins, authenticity and high-standards) became the central element of the identity, around which the whole communication evolved.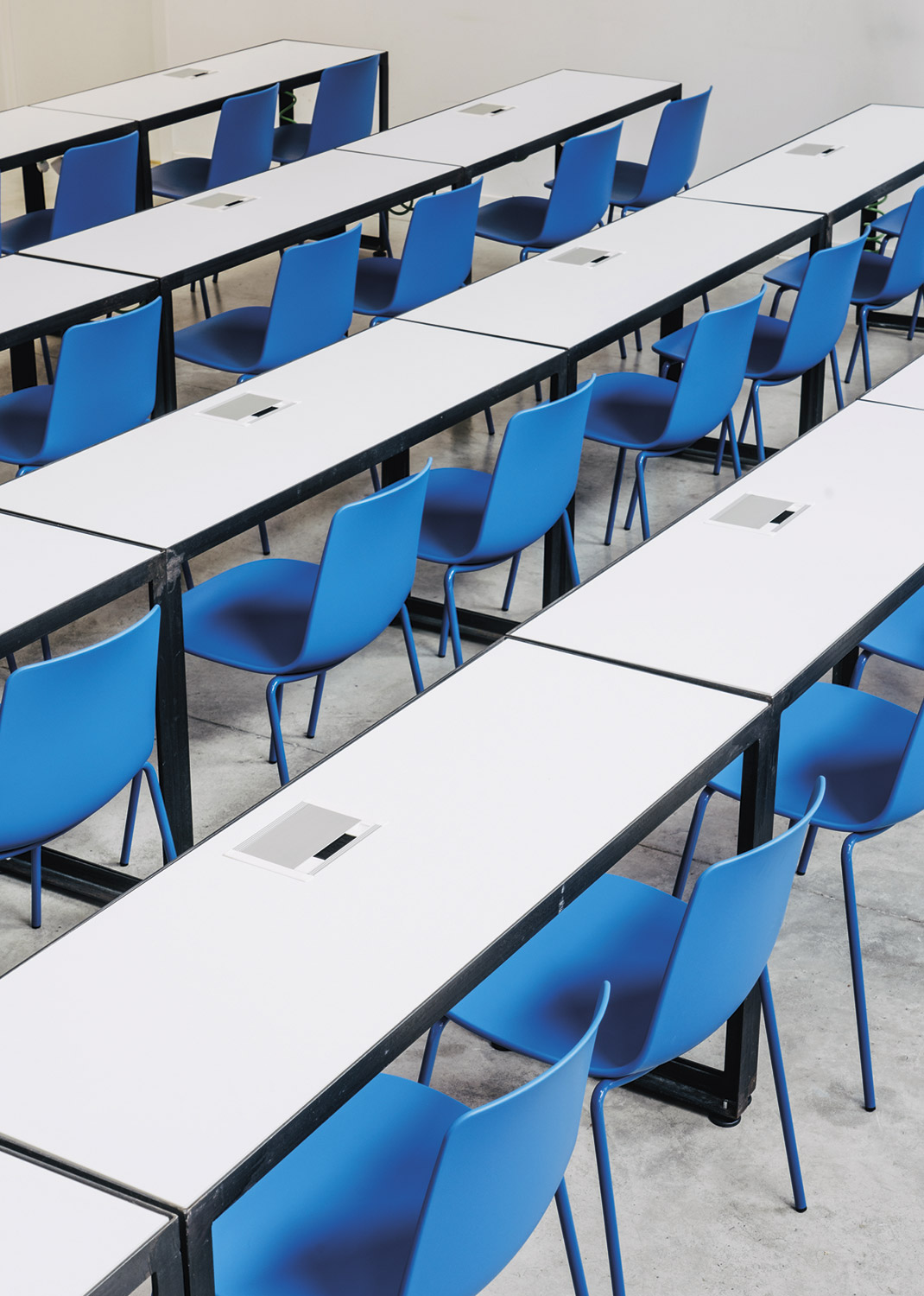 Catalogues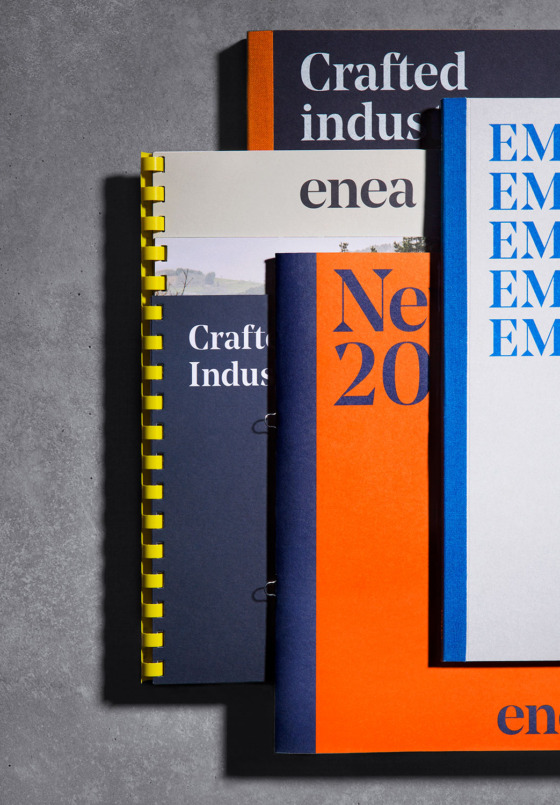 On the occasion of Milan's design fair, we designed a brand manual in the form of a booklet – an opportunity we took to tell the story behind the rebrand and to feature new products. Our editorial approach derived from the art direction concept. That's why Enea's catalogues display more than a collection of products: they also feature stories about the brand's origins, values, collaborators, among others.
Website