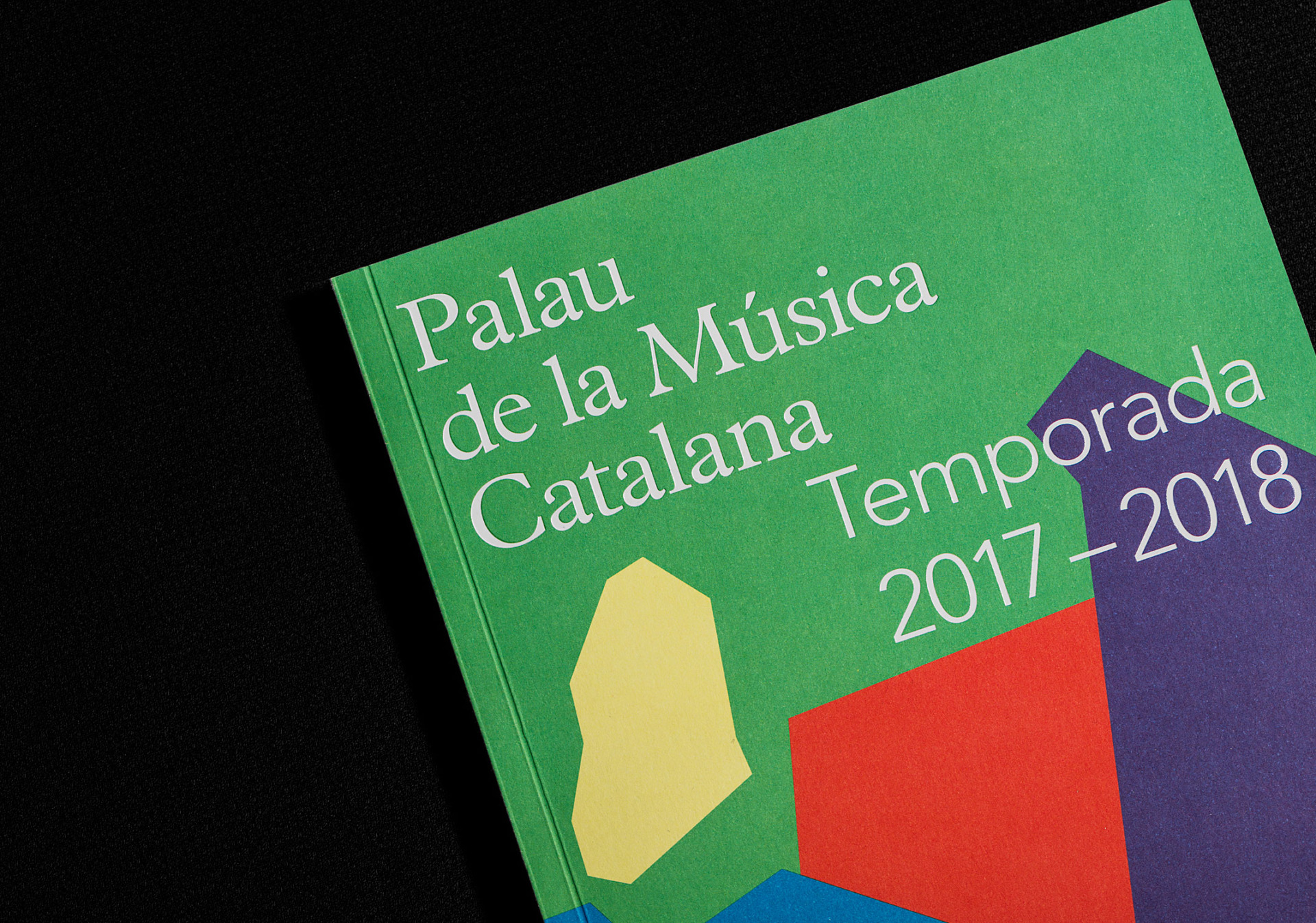 Awarded with:
2013 Golden Laus, corporate identity
More than a striking modernist building, Palau de la Música is one of the main cultural venues in Barcelona's musical scene. We revisited its historical heritage from a contemporary perspective to modernize the brand identity of the institution.
Brand identity To gather two institutions in one brand was the complexity behind Palau de la Música and Orfeó Català's (the Palau's choir & owner) corporate design rebrand. We were inspired by a circular carved emblem to design a new united symbol of four entwined O's. The circle is a common Modernist organic element, present in Palau's modernist architecture. However it is also a graphic reminder of how curiously often rounded shapes appear in Music (like singing mouths or musical notes), and a playful reference to the four elements of a choir: bass, tenor, alto, soprano.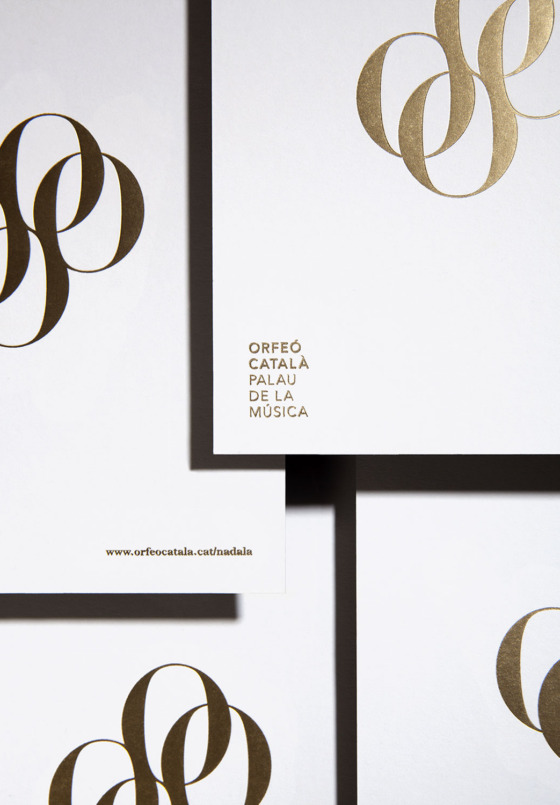 Communication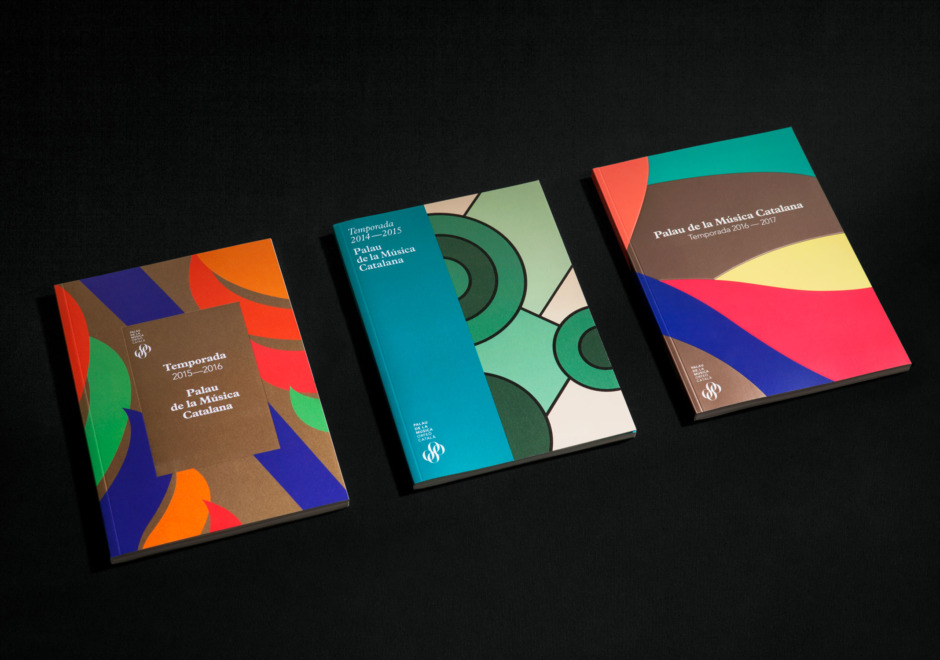 Our leitmotif to create a fresh and contemporary visual language for the Palau's communication was the building itself. Modernist codes are always the departing point to make different artworks every season. These codes are translated into abstract and emotional compositions, featuring bold colours and cut-up shapes. As if a graphic landscape, made of sound.