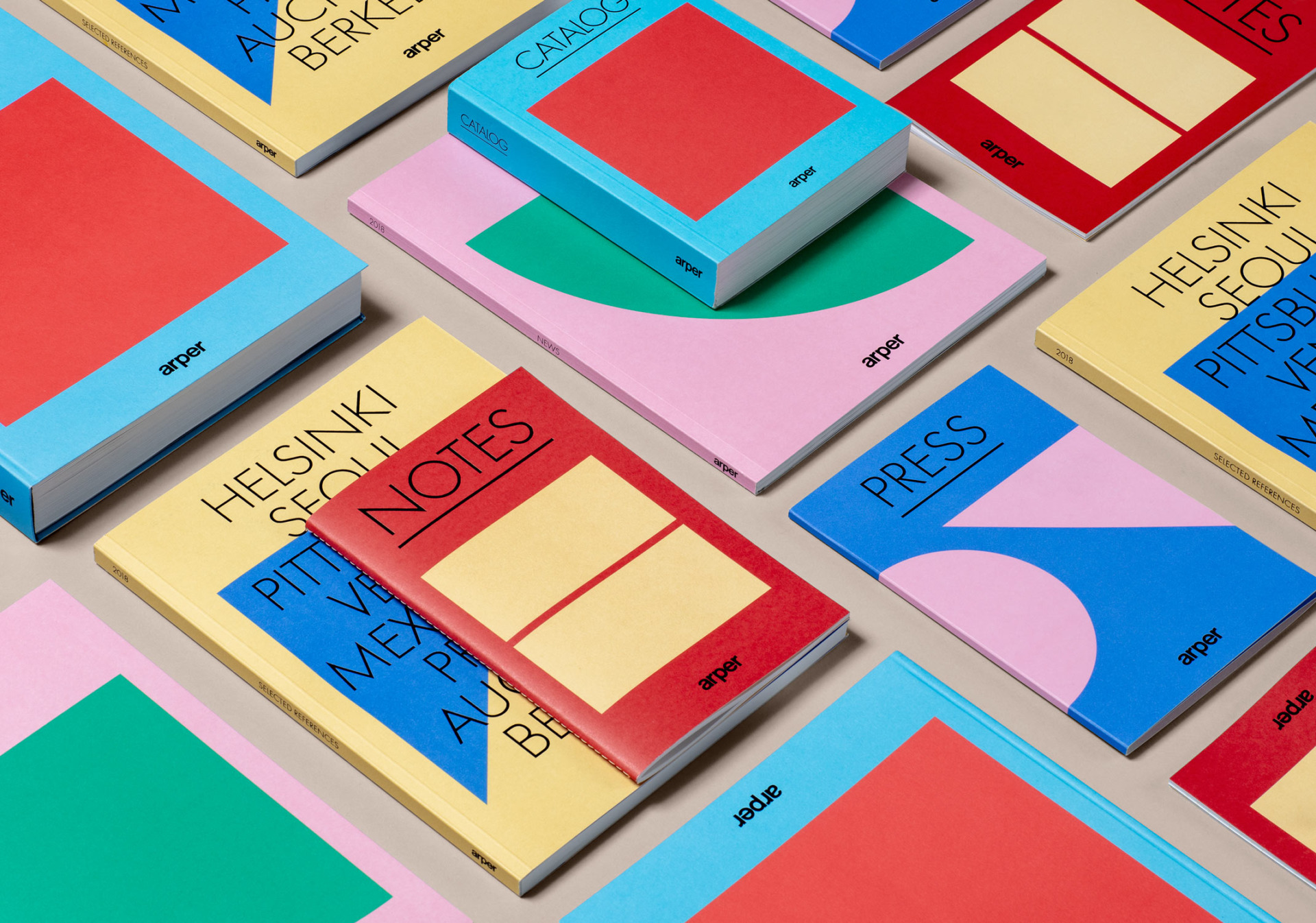 Communication
Arper is an Italian furniture manufacturer. On a commission from the company's creative director for brand image and communication, Jeannette Altherr, and in collaboration with her, we developed the graphic presentation for the 2018 online and offline communication and the display for the stand at the Salone del Mobile 2018.
Graphics
The general concept for the catalogue covers is based on two concepts we have identified in the brand's image: essential forms and a sensitive use of colour. Isolating the geometric figures that make up the system in the stands designed for the brand by MAIO Architects, we created a visual language aligned with Arper's values. The result is direct and playful, connecting geometric abstraction and bold colour.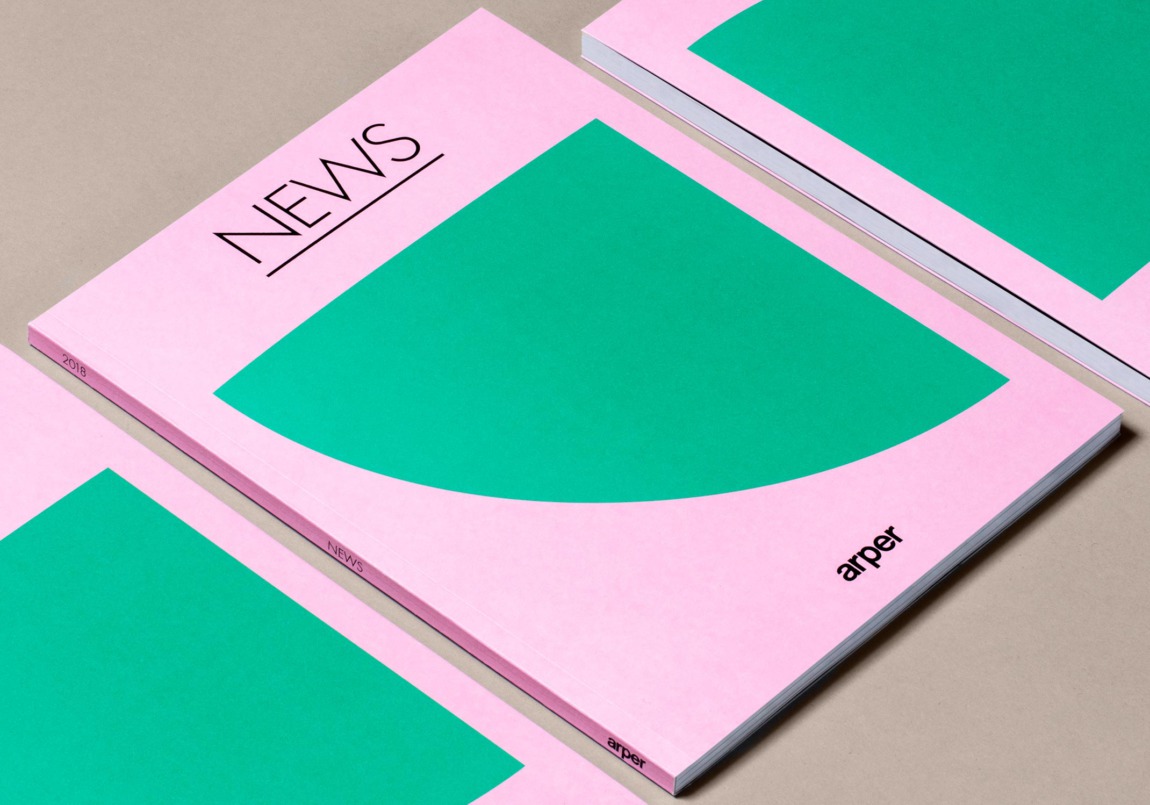 Salone del Mobile 2018
Under the direction of Jeannette Altherr, and together with the team of stylists Favaloro-Lucatelli, we developed a large part of the visual elements of Arper's stand for the Salone: graphic presentation applied to space, photography, video and illustrations. The brand's message is explored through six spaces that are connected by its essential values (Colour, Play, Family, Intuition, Light and Balance), providing the products with a conceptual framework.
Each of the spaces was associated with a written publication, curated by the brand, in which the product concepts were expanded from other points of view, through a series of interviews.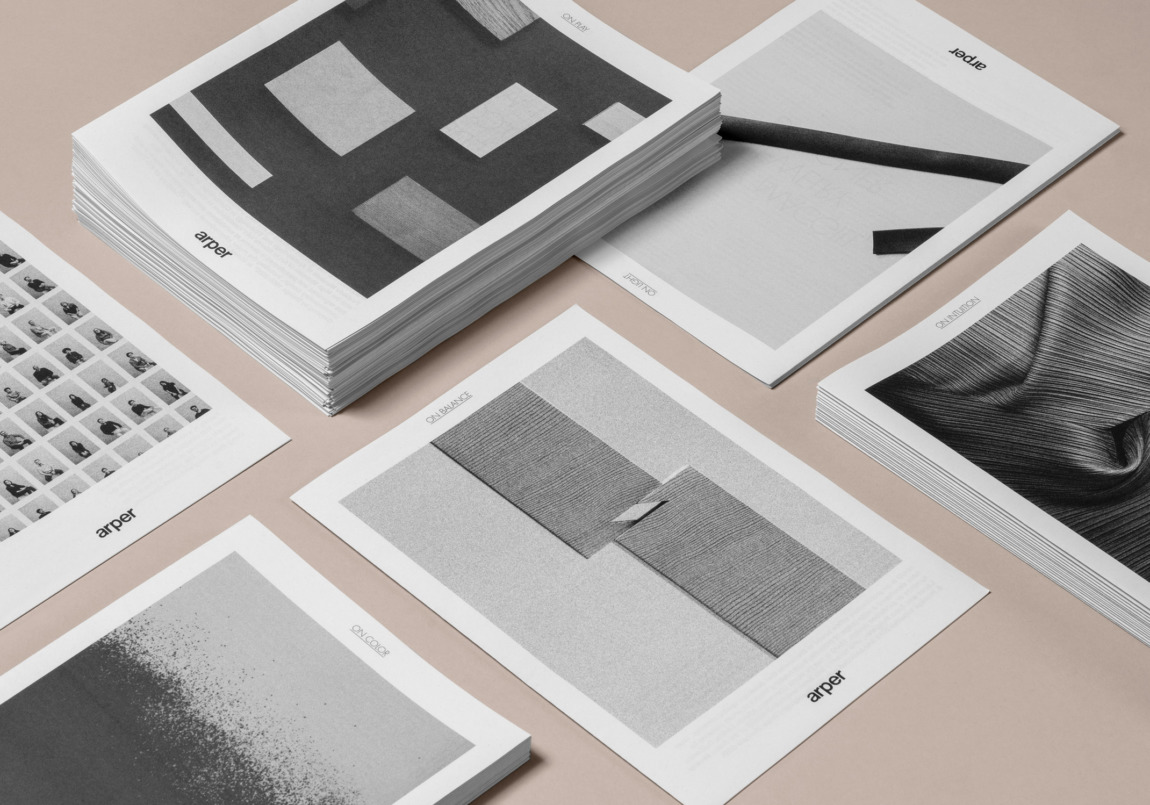 Art Direction
The video pieces and photographic material that were produced in collaboration with the director Marcel Juan and the photographers Salva López and Gerhardt Kellermann support the brand's discourse and its values.