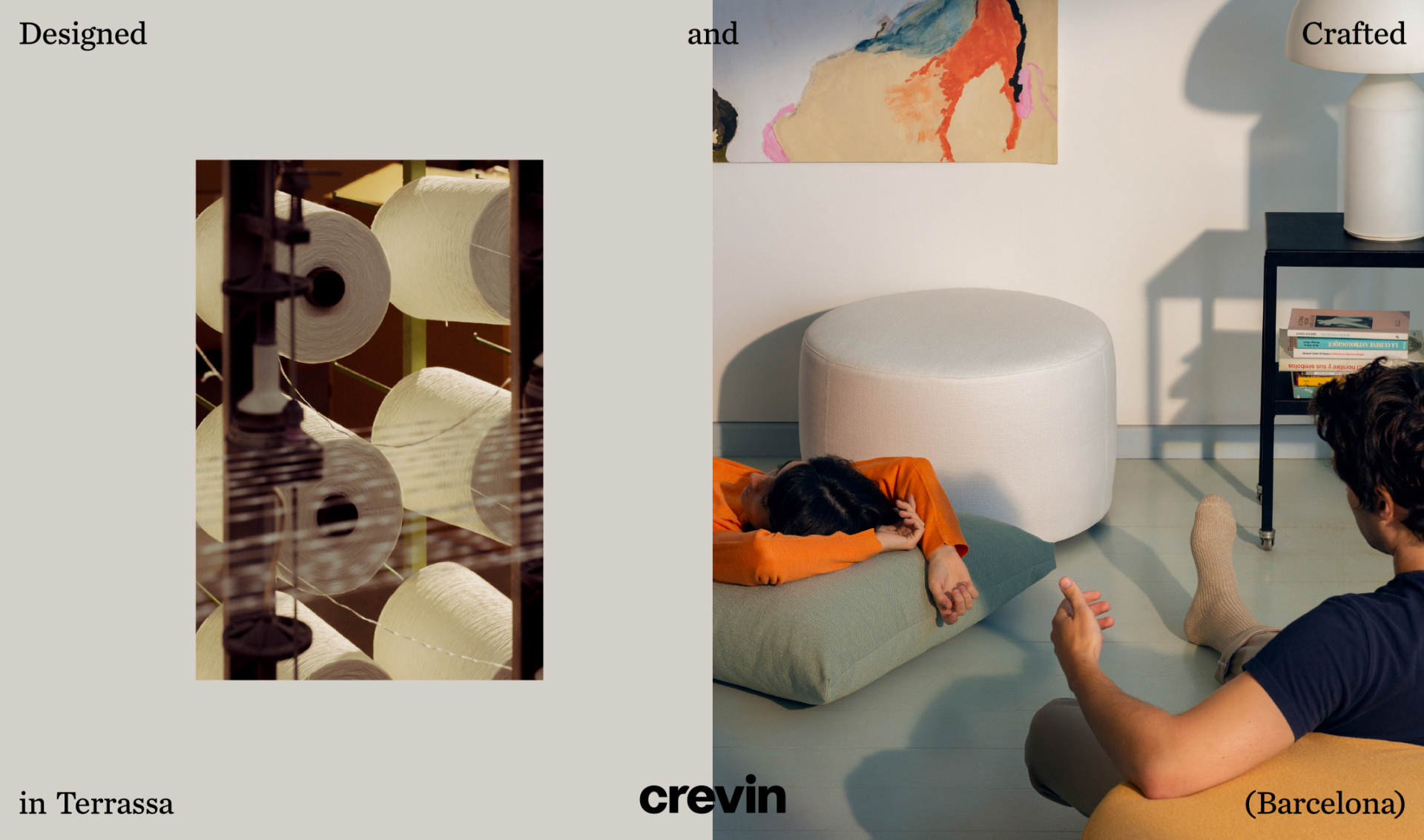 Crevin is a local upholstry textile producer with strong focus on circular economy, situated in Terrassa, in the outskirts of Barcelona. As a family business in third generation, it pays tribute to the historic textile tradition of the small town.
Strategy

Being mainly known as industrial producer with high technical accuracy, our proposal for the redefinition of the the brand consists in highlighting this solid base of know-how and add to it a layer of human value, closeness and warmth and make a reference to the mediterranean territory and way of living.
Identity

According to the previously defined universal strategy, the update of the brand identity consists in expressing the duality of human values and know-how. This is reflected transversally, considering the choice of typography, the color palette or the graphic composition.
Art Direction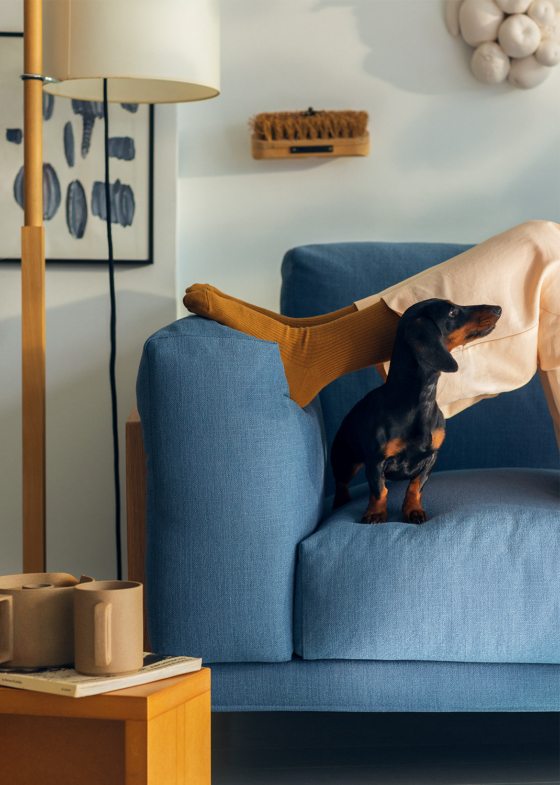 Reflecting the Mediterranean roots, warm sunlight, colors and the presence of people are the main attributes defining the new art direction for Crevin. We teamed up with photographers Jara Varela and Arnau Rovira as well as with Set Designer Sofia Alazraki to develop different levels of photography representing the product in different contexts.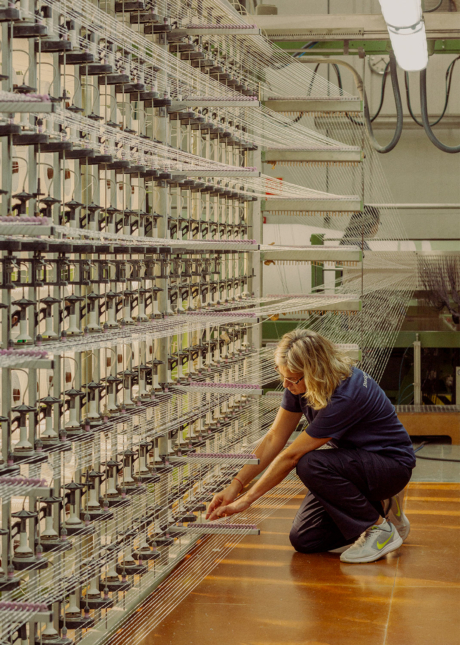 Local and responsible production is a differential value nowadays. When portraying the production plant we put a special focus on the community without leaving the productive capacity behind.
Campaigns
How can a product, that so much depends on physical touch, be properly explained, especially through digital channels? The communication strategy for new product launches is based on a strong visual and conceptual narrative, taking into account both online and offline media.
Noah | Consider
Being Noah made a 100% from recycled material, the primary aspects to highlight were responsibility and the sustainable production process. The proposal of the campaign evolves around the claim "consider", meaning both the act of thinking about something carefully; or the act, state, or quality of caring about or respecting.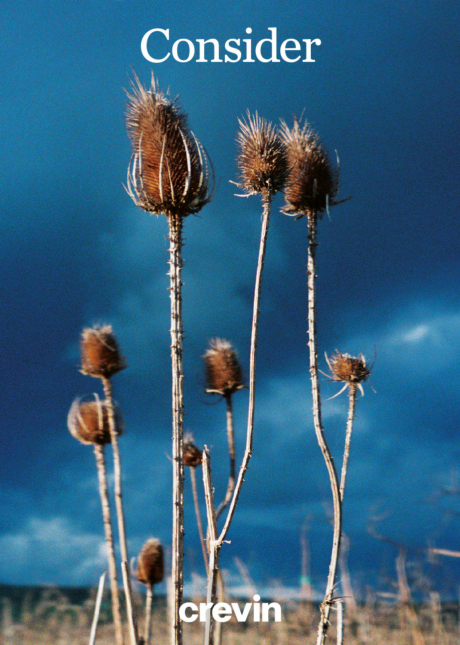 Photographer Lluís Tudela's imagery is strongly related to our territory. His detail shots of landscapes scenes honestly and humbly narrate the value of our natural surrounding.
PERFORMANCE +
PERFORMANCE+ is a family of fabrics designed to last and to deliver comfort both in living and contract spaces. The communication campaign we designed aims to reflect the high-performance aspect of the material with a close and human tone. Its video, under the direction of Marcel Juan, shows the care instructions for the material, in an easy and accessible way