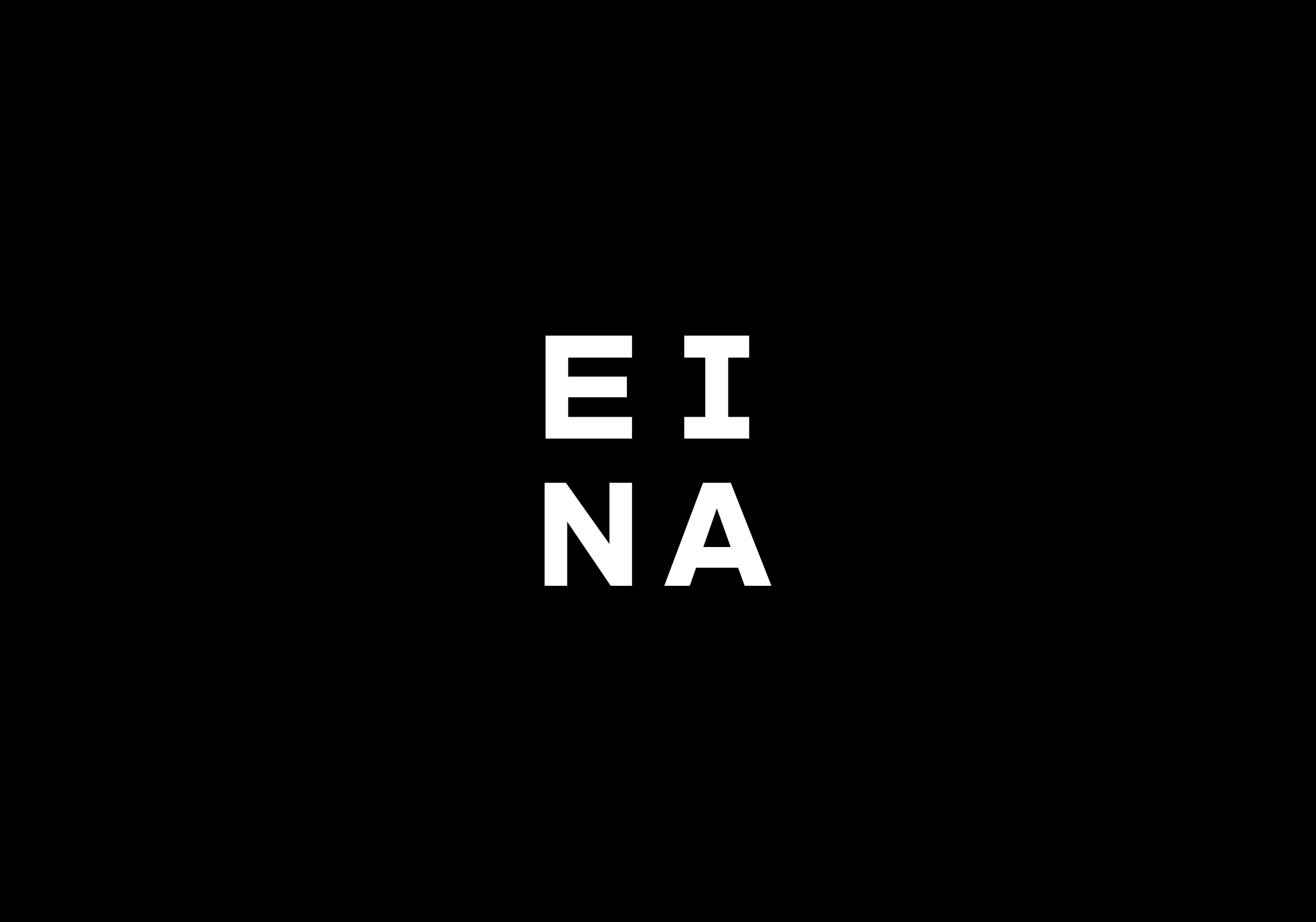 A simple four-letter name represents one of Barcelona's best known Art and Design universities. EINA's (University Centre of Design and Art) rebrand came from the need to reflect the spirit of the institution's open and innovative teaching, and its closeness to the contemporary art and design scenes.
Awarded with:
2013 Grand Laus, corporate identity
2013 Golden Laus, corporate identity
2013 Golden Laus, exhibiton catalogue
2013 Silver Laus, Student's guide catalogue
Brand identity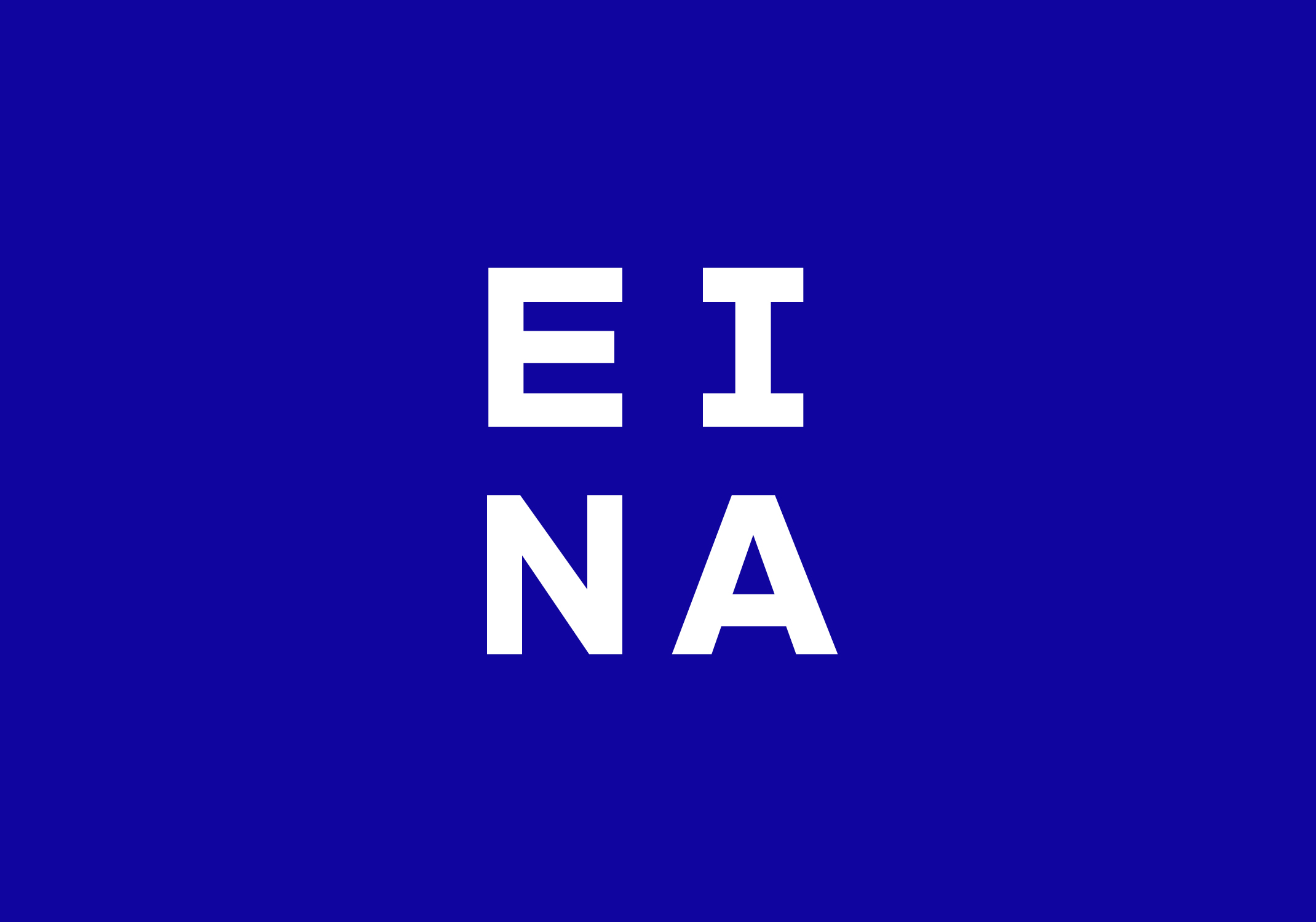 We approached this project by defining a system-based identity. A highly flexible frame, outlined by the name's four letters, generates unlimited space to creative and experimental intervention. The openness of the identity to other graphic styles, content and formats was an essential feature to ensure that students, and the educative community in general, would be active participants in the making of EINA's ever-growing and contemporary visual language.
Corporate typeface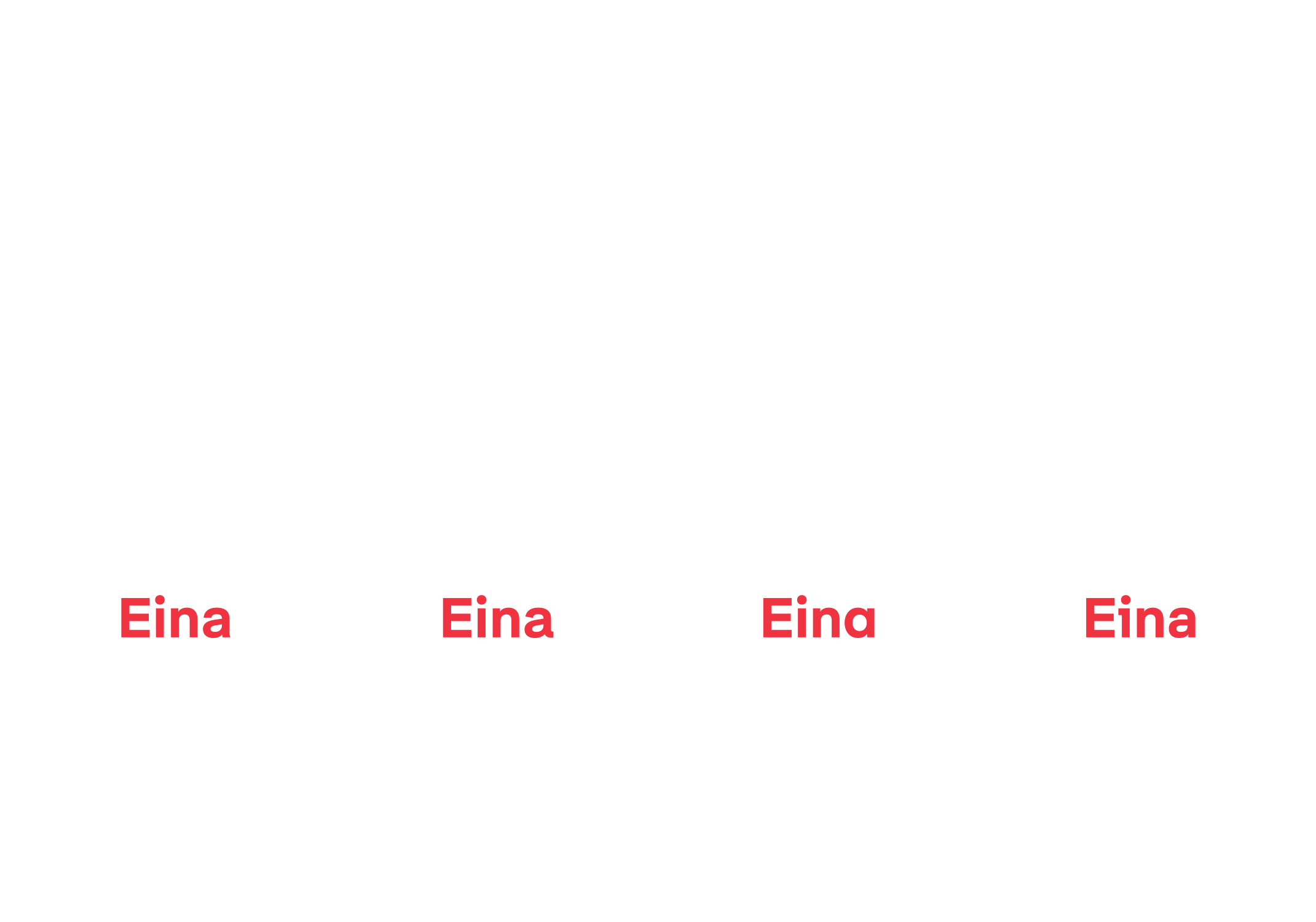 EINA's history is closely related to Typography education. That's why we asked Íñigo Jerez, typographer and teacher at EINA, to design a bespoke typeface for this project. Íñigo embraced the educational concept behind to design a sans-serif typeface that comes with four style variations: rational, humanist, geometric and industrial. This way, "Eina" is not only a versatile and multipurpose typeface that can be used to visually convey different messages, but also an empowering tool to explain and teach typography.
Identity's exhibition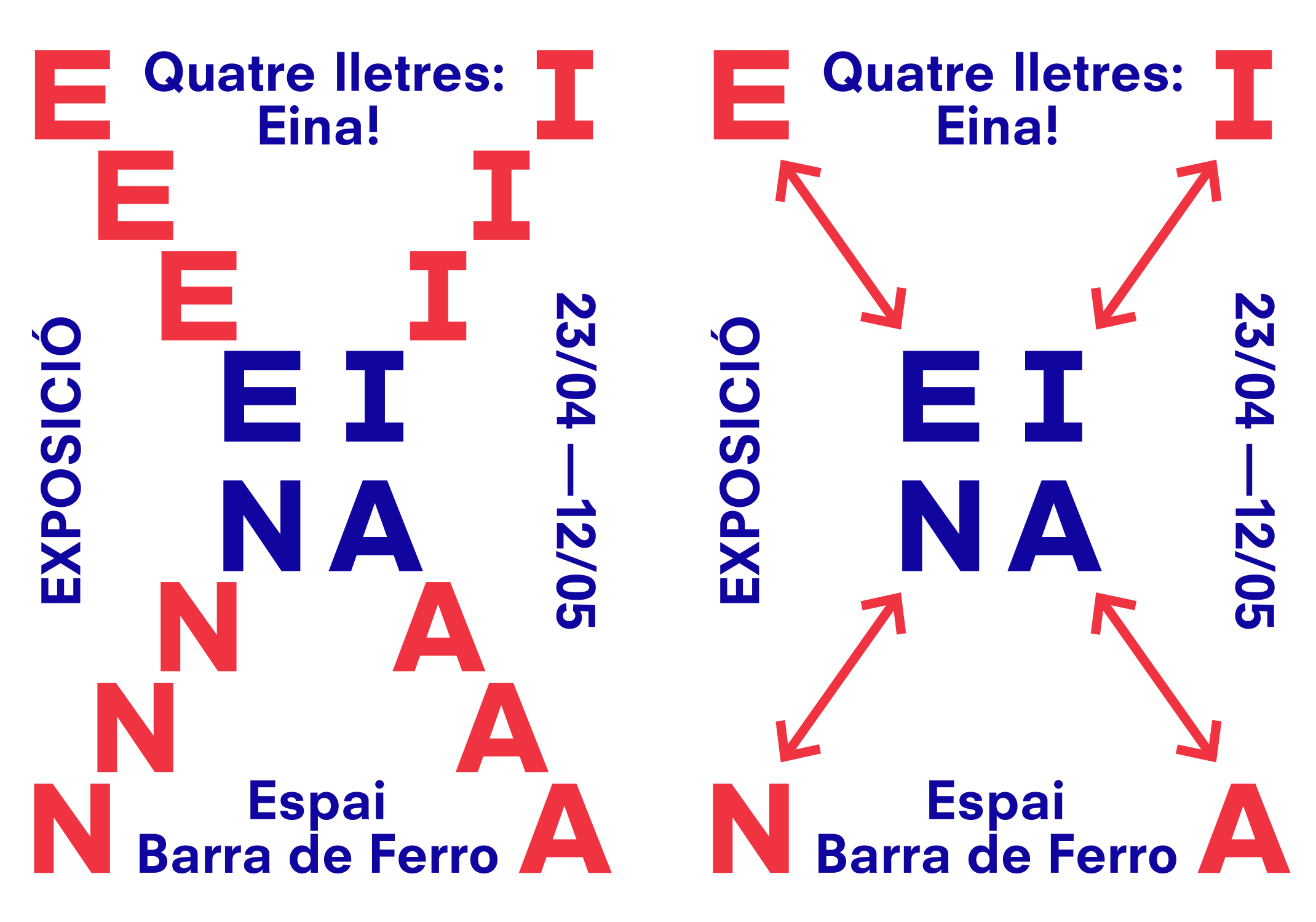 The new identity was officially presented in an exhibition-format. Due to budget limitations, our exhibit concept turned the catalogue itself into the object on display. Large-format pages, featuring the different elements of the identity design, were hung in custom-made wooden blocks, spread throughout the space. Visitors were invited to rip-off these pages and fold them into the catalogue format, becoming themselves makers of the exhibition's publication. This action gave purpose to our original approach to Eina's identity: to make a new space for unlimited creativity and experimentation. At the end, pages were assembled with a rubber band, specially-made for the event.
Catalogues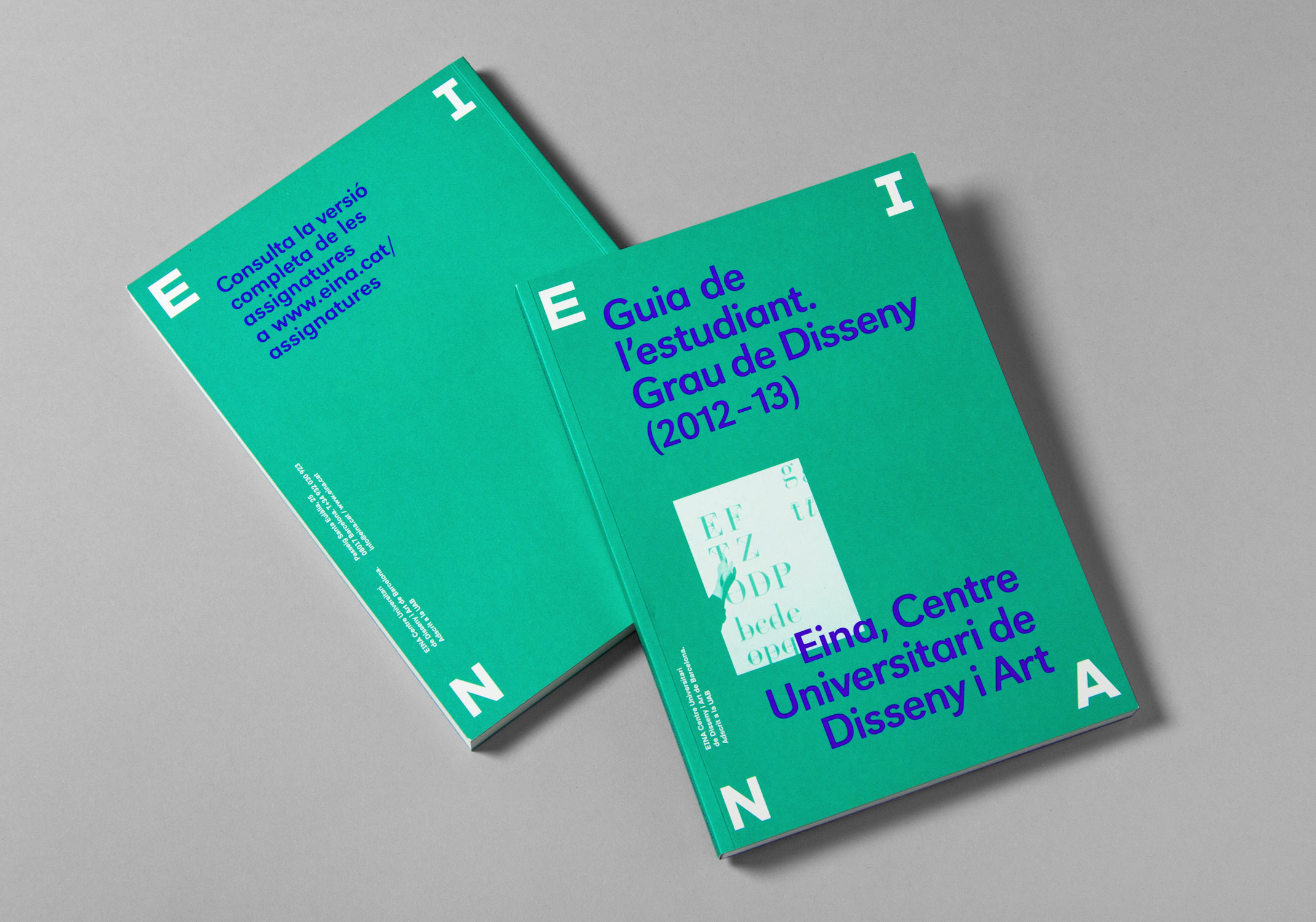 Web