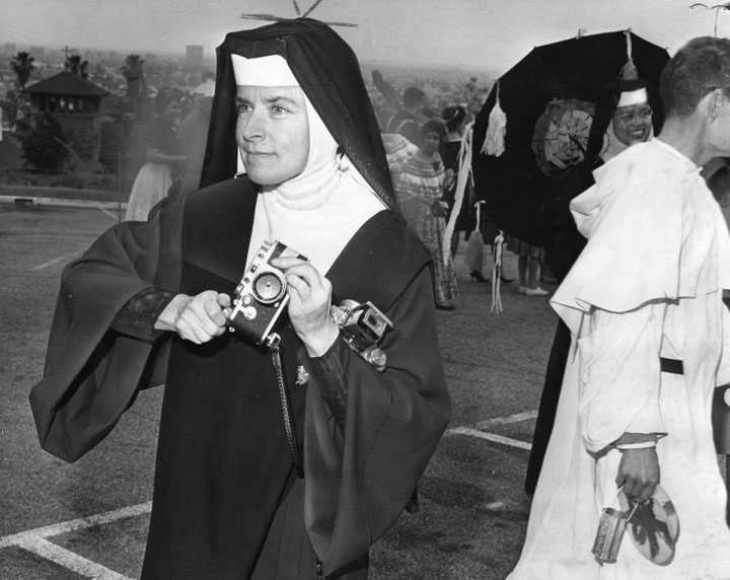 Tip of the week
Corita Kent, also known as Sister Corita, was an American artist, educator, and Catholic nun who used art as a form of social activism, promoting tolerance and love.
She was born in Iowa in 1918 and joined the order of the Sisters of the Immaculate Heart of Mary in Los Angeles in 1936.In 1964, she became the director of the art department at Immaculate Heart College, where she taught many prominent artists of the time (such as Alfred Hitchcock, John Cage, Saul Bass, among many others).
Kent developed innovative methods in her artistic work, and her main focus was to democratize art and make it accessible to the masses. Despite her influence on the visual counterculture of the 1960s and 1970s, she was marginalized by 20th century art movements for being a woman and a nun. 
In 1968, she left the convent to devote herself exclusively to art. She died of cancer in Boston in 1986, and her works are preserved in major museums in the US such as the MET, MOMA, Whitney, Museum of Fine Arts in Boston, LACMA, and Hammer Museum in Los Angeles.
'Tip of the Week' is a weekly insight to some of the things we like.