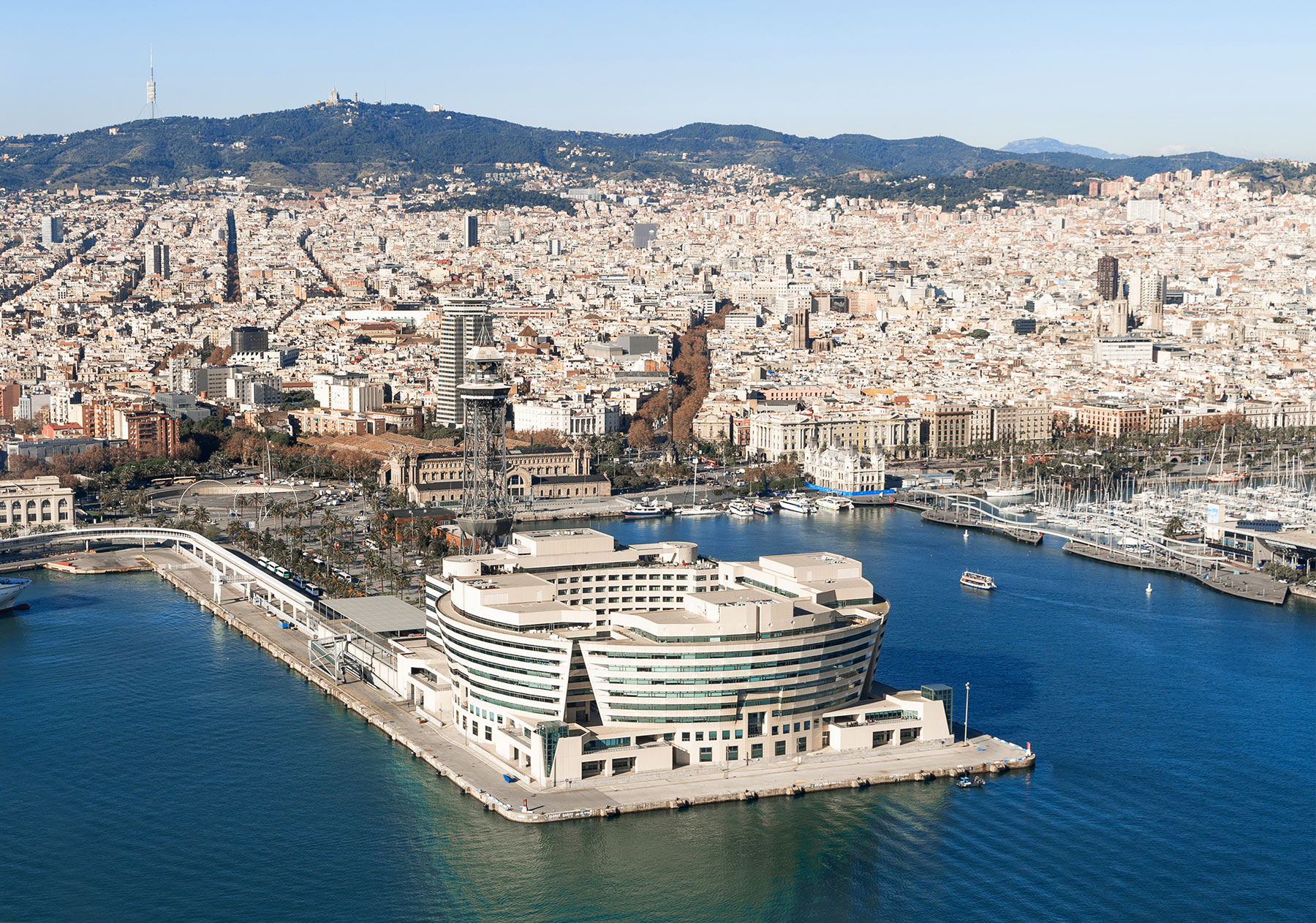 The World Trade Center in Barcelona is one of the emblematic buildings on the city's seafront. Designed by Henry N Cobb and in operation since 1999, the business center needed to update its brand and redesign the signage of its spaces.
Taking advantage of the building's iconic architecture, we redesigned the existing logo, moving away from its original maritime playfulness to give it a more serious and elegant character. We also updated the basic elements of the brand's identity: brand architecture, typography, chromatic scheme, stationery.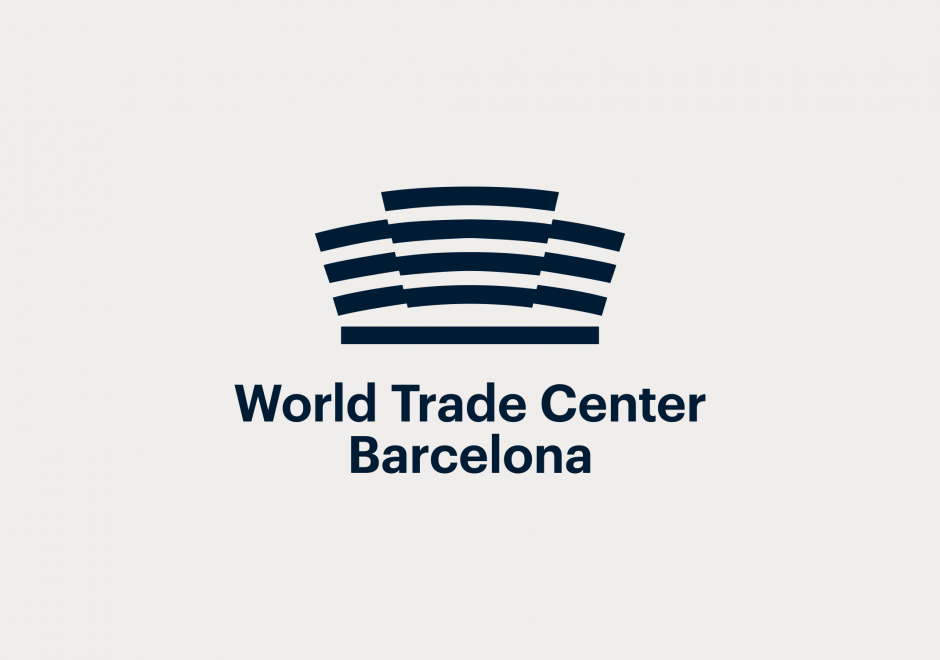 The design of the new signage reorganizes all the mobility needs through a series of large-scale elements that adapt to the architecture like a second skin. We took the building's own modulations as a template, creating a clean and adaptable system that respects the existing architecture.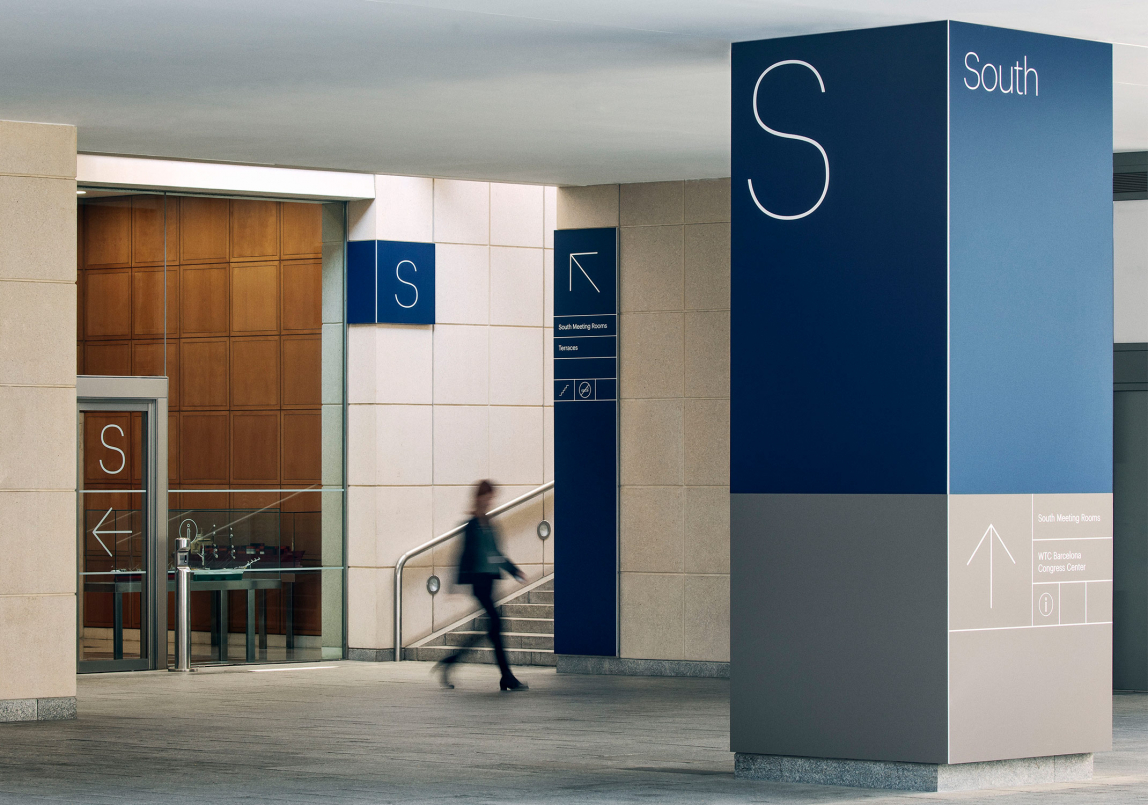 The combination of a subdued range of colors with premium materials – to withstand the harsh conditions of the building's location by the sea – creates a forceful and restrained language suited both to the monumentality of the place and the World Trade Center's new brand and positioning.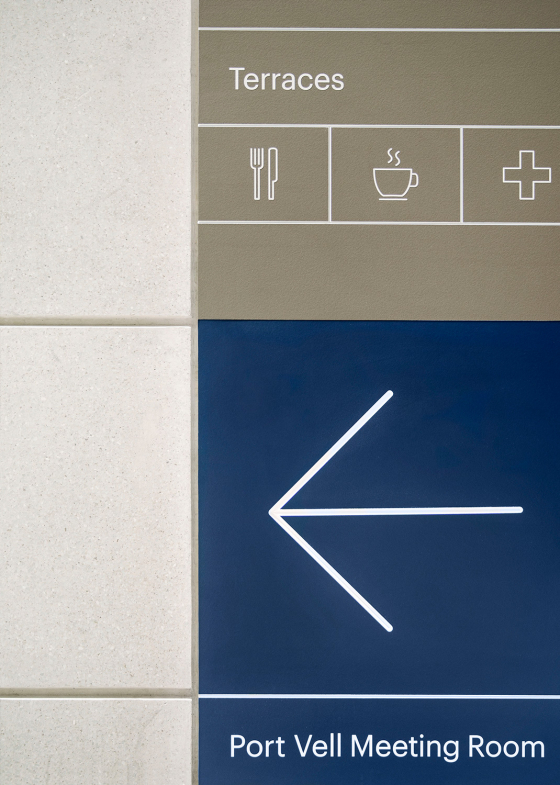 Industrial Design: Salva Fábregas
Photography: Jordi L. Puig (lacápsula)