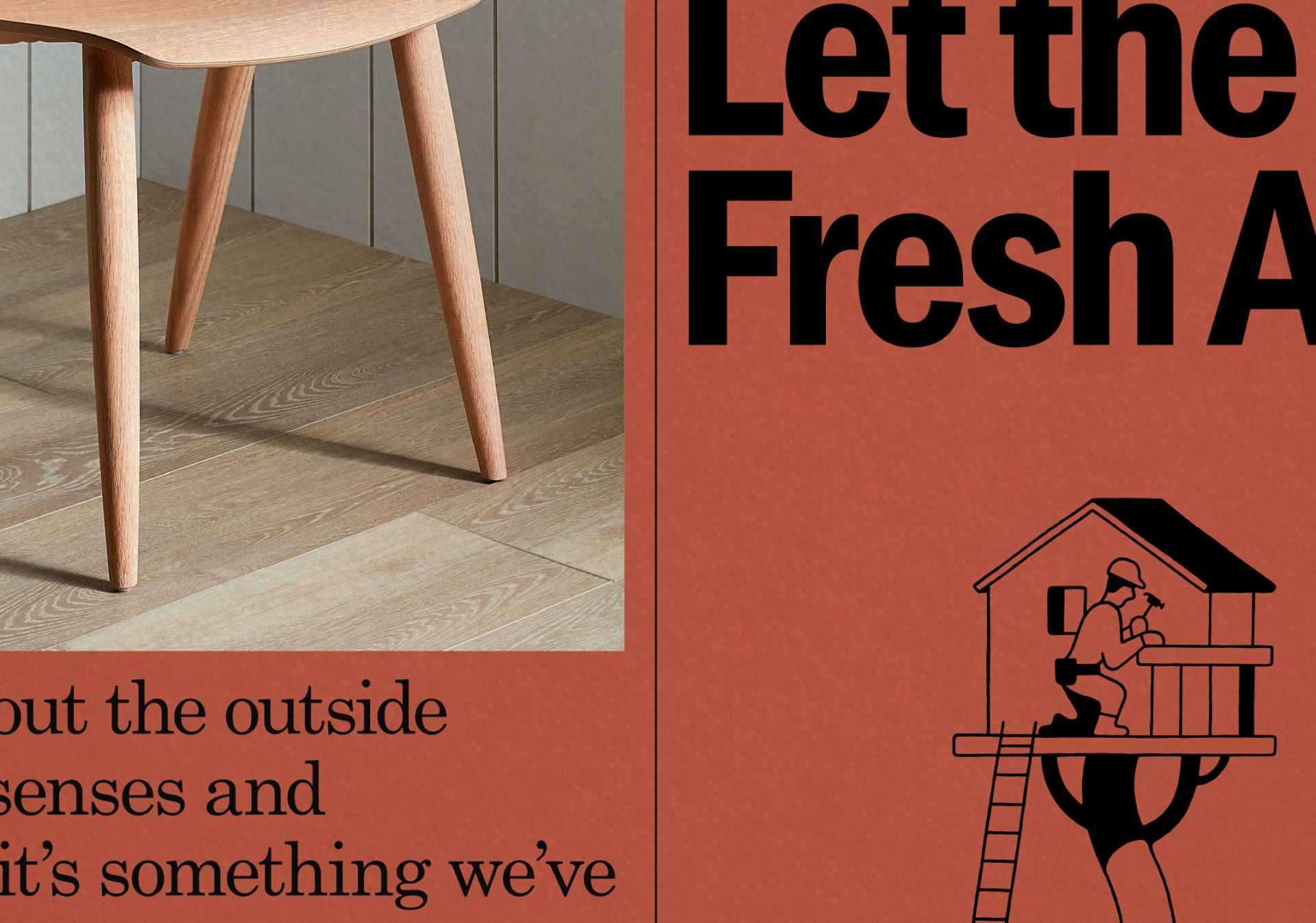 Leland is a furniture manufacturer from Grand Rapids, Michigan. We have created their new graphic identity that formalizes the brand strategy defined by Altherr Désile Park. While most American competitors focus their communication on the product, we have constructed a discourse that speaks to their craftmanship and local history, while building on the legacy of American modernism.
The visual system has a very strong 100% American typographic character. With resources such as fillets, an environment-based color palette and Miguel Porlan's illustrations, we've generated a unique visual personality linked to Leland's origins.
Content, art direction and tone of voice

Building on Alther Desile Park's conceptual approach, who also were in charge of the art direction of product images, we brought Leland's human value to the forefront by documenting the work behind the product and creating an engaging tone of voice that brings warmth to the messages.
Web
We have designed a website that, in addition to showing the product, works as a content platform. In addition, we have designed a new piece; the newspaper, which supports the discourse, providing the warmth of the physical support.
Newspaper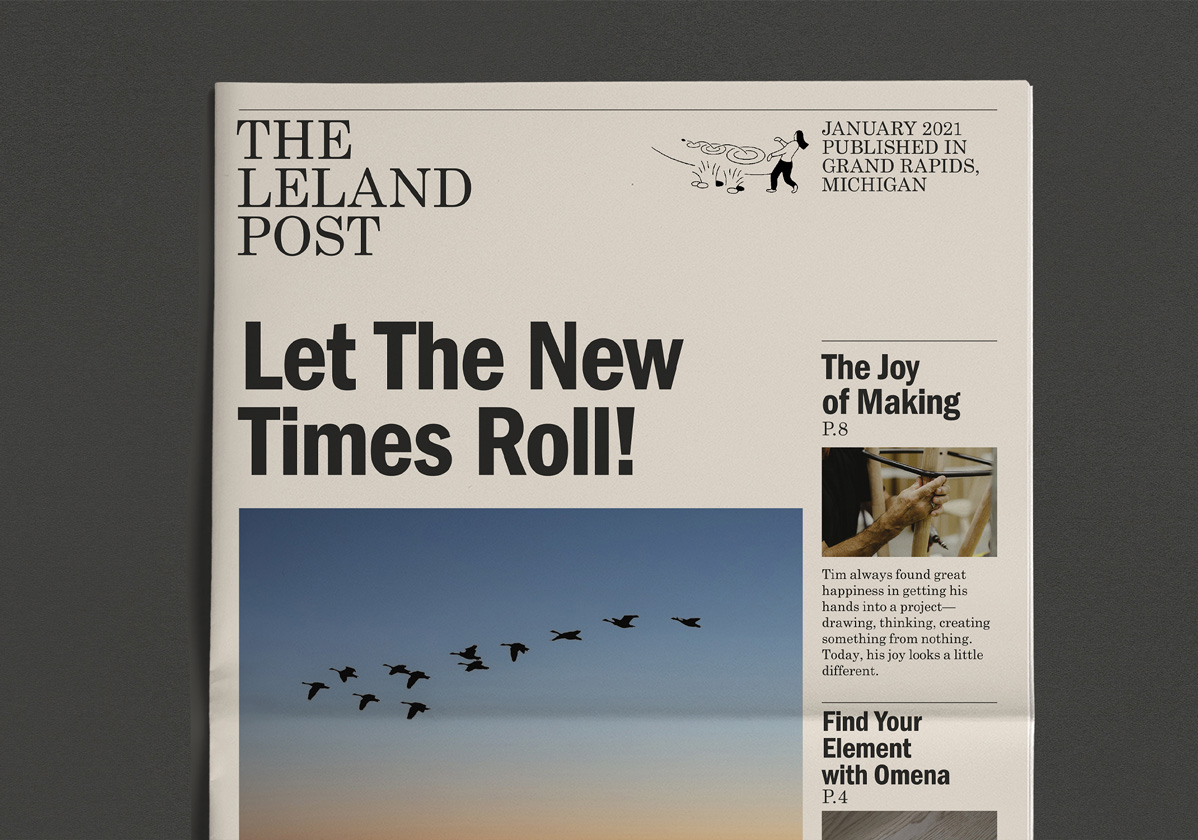 Postcard Collection: Gemma Chair