A close look at Enea's chairs reveals a combination of sensible aesthetics with endurance. The brand identity we designed for this Basque furniture manufacturer –involving strategy, concept and identity design– embraced the roughness of the surroundings to reinforce their distinctive character. The foundation to start building a brand with a rich visual universe.
Awarded with:
2015 Gold Laus, art direction in photography
2015 Silver Laus, corporate identity With the aim to add character to the brand, as well as to communicate the quality of its products, we avoided the sans-serif trend seen in other similar brands with the design of a logotype that evoked the Basque's folk typeface. Also, the shock between the different landscapes influenced our choice for raw materials, craft finishes and a colour-scheme that ranges from a natural "greyish-blue" to bold industrial tones.
Together with photographer Salva López, we portrayed the chairs of Enea in contexts that reinforced their attributes. This art direction concept, born from the intention to elevate the brand's character (its origins, authenticity and high-standards) became the central element of the identity, around which the whole communication evolved.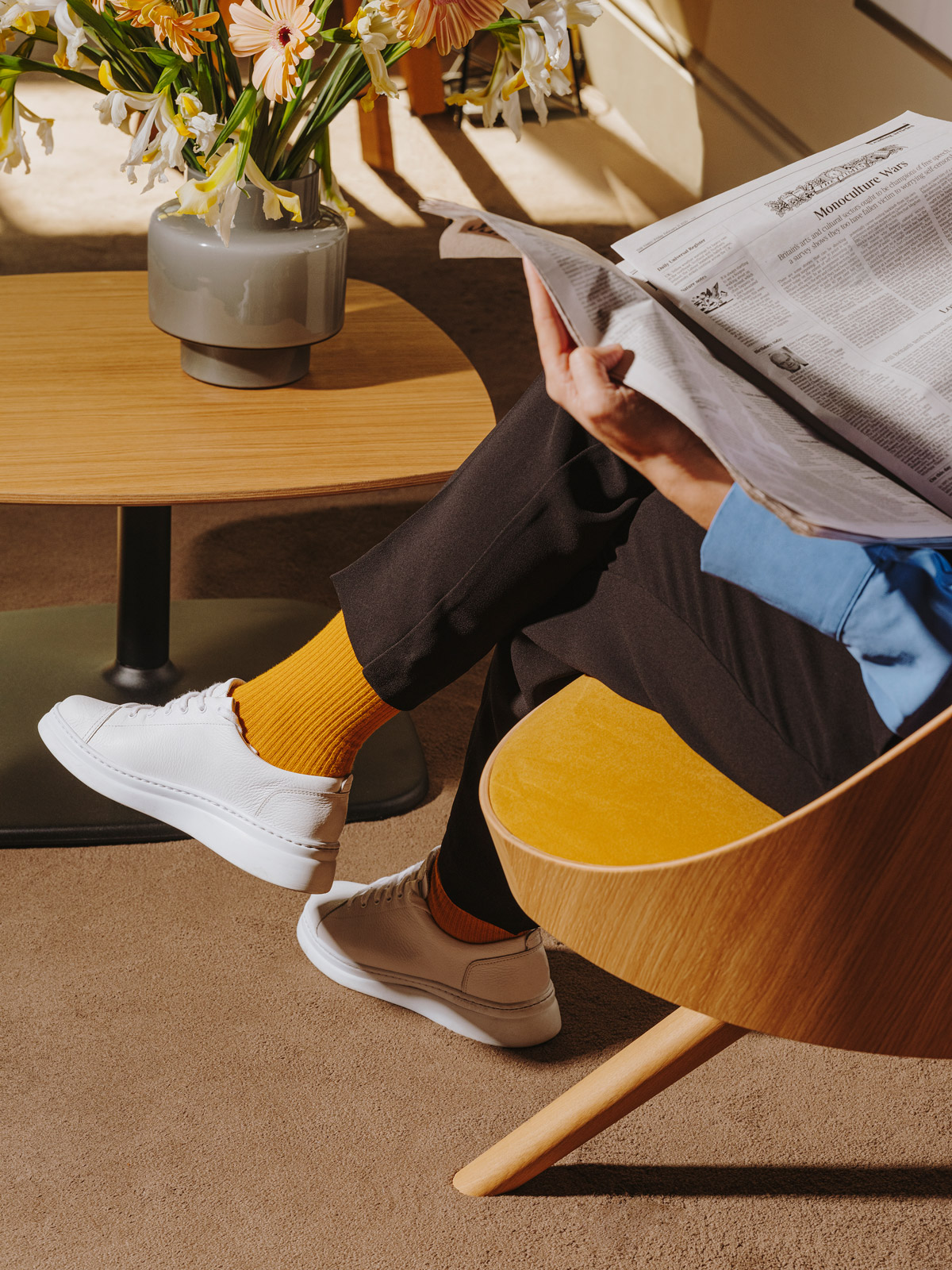 Catalogues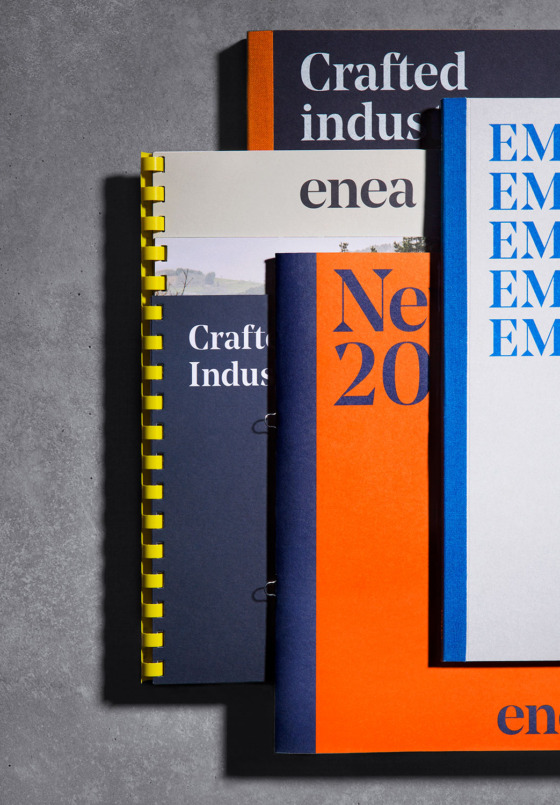 The main element in Enea's communication are the catalogues, where all the generated content works together to reach a double goal: to present the product as good as possible and to reinforce the brand universe. The editorial approach, that includes footage about Enea's origins, its design process, its collaborators, etc. turns this commercial element into a very attractive piece.
Stand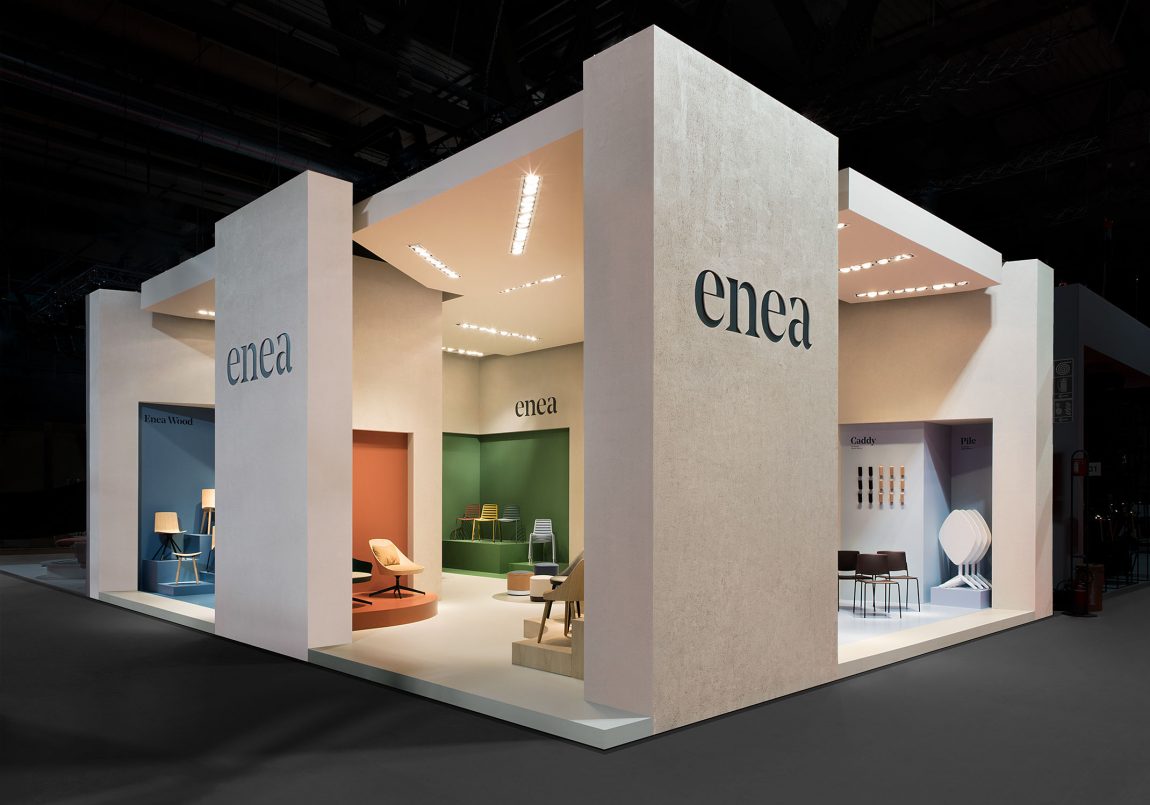 Together with architects Sylvain Carlet and Isern Serra we conceived and designed Enea's stand for the 2018 Salone del Mobile. The use of areas of color to promote the product's new color range and the work with industrial finishing materials reinforce the brand's character, maintaining coherence with its distinct universe.
Website