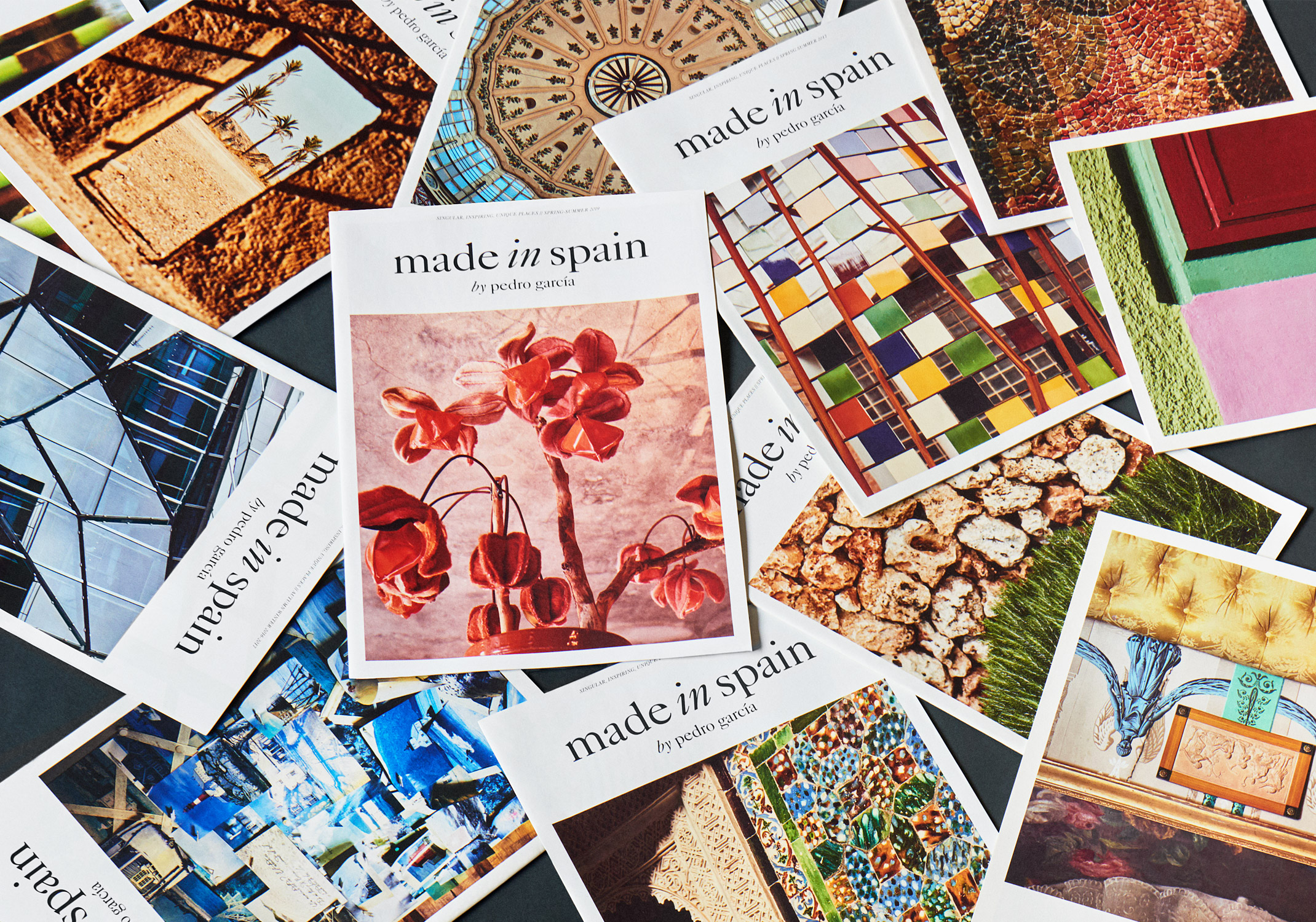 At a time when fast fashion and delocalized production dominate the global industry, Pedro García reaffirms as a responsible brand. The high-end shoe company commissioned us to create a long-term, transversal communication concept. It had to represent its particular universe and at the same time support commercially its product. Specially appreciated by an international audience, it is conceived, designed and manufactured in Elda (Alicante, Spain).
Concept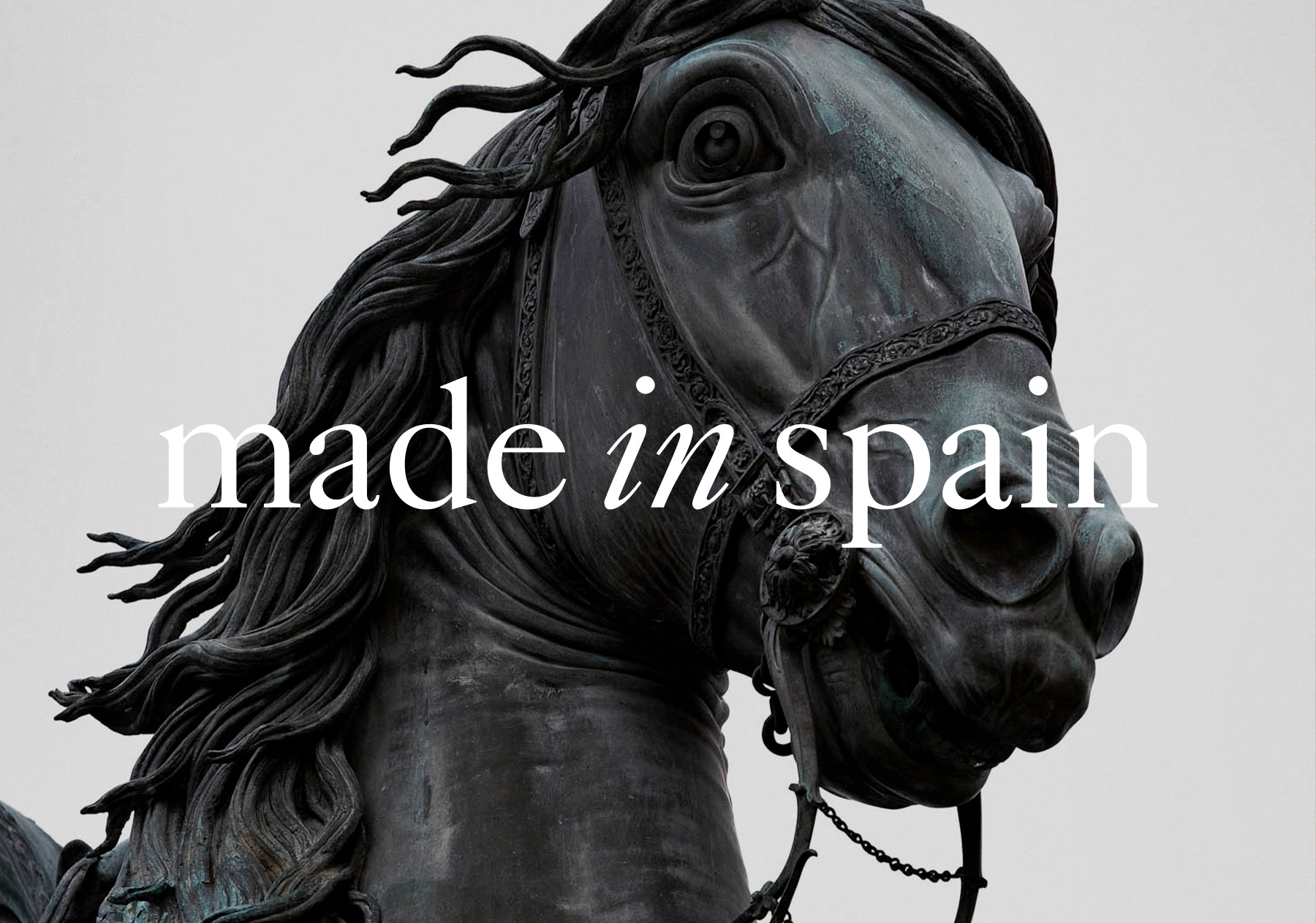 Just as Made in Italy or Made in Germany are quality guarantees in clear association with certain values, its Spanish equivalent has never lived up to it. We decided to take over this concept and turn it into the main positioning element of the brand, since it condenses its four essential values: Craftsmanship, Excellence, Territory and Heritage. Made in Spain has led the brand communication for more than seven years and has given name to its most notorious project.
Publication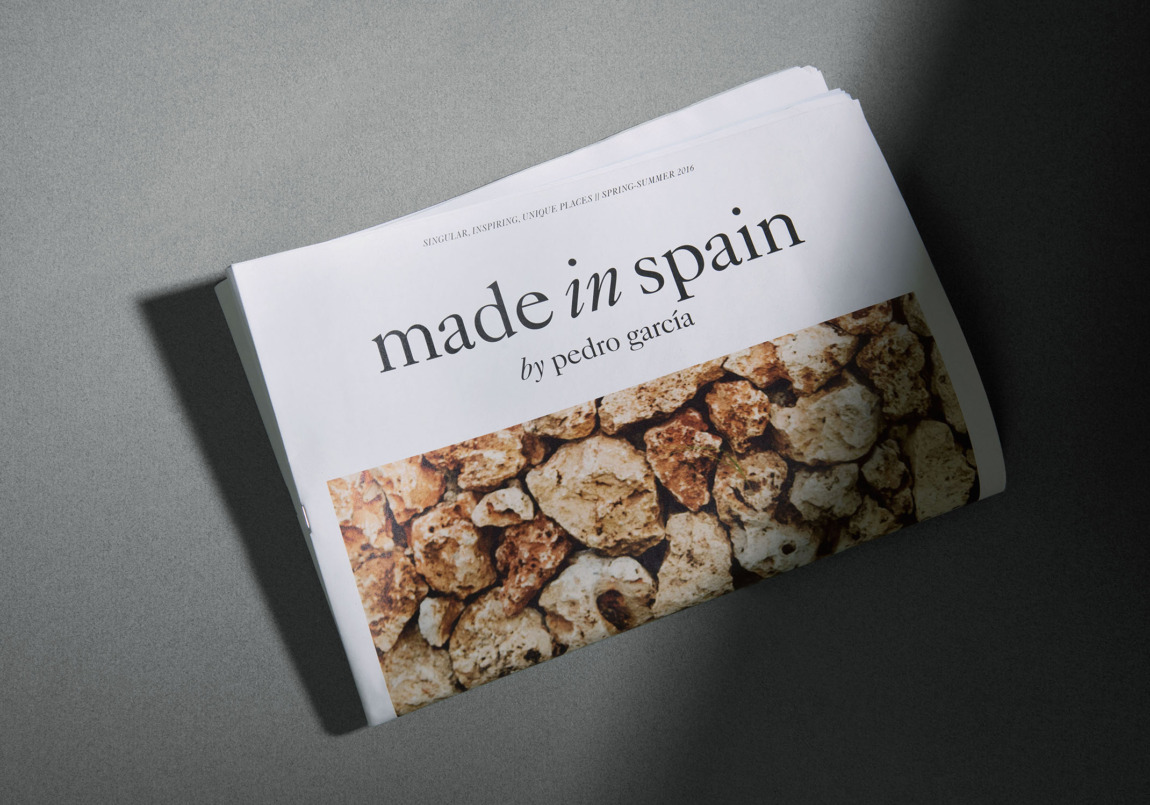 Halfway between a seasonal catalog and a cultural publication, the 15 published issues of Made in Spain are the gateway to Pedro García's universe. The editorial concept of the project —which is published exclusively on paper— lies in linking the product collection with an area of Spanish geography that breathes the spirit of that season (from Cabo de Gata to Sargadelos, from Mérida to Ibiza).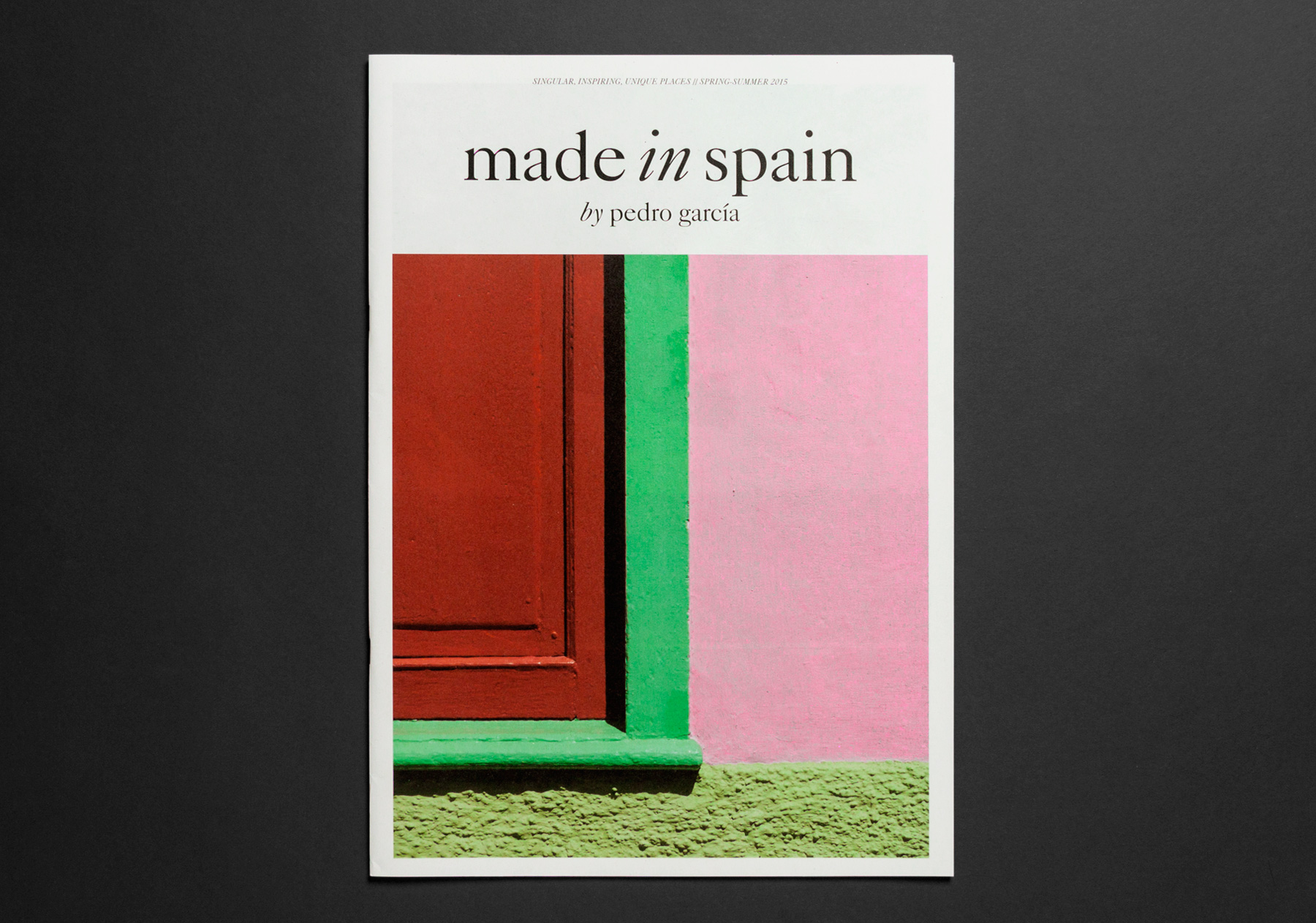 Art Direction
Through portraying the product in real locations, the essence of each collection is complemented with the spirit of an authentic space. This authenticity is also reflected in the art direction of the images: always shot in natural daylight, they pursue the balance between naturalness and impact, a quality provided by fashion photographer Daniel Riera. The typographic treatment offered by the Caslon 540 and the large format printing on Cyclus paper ensure that the piece transmits elegance and sobriety.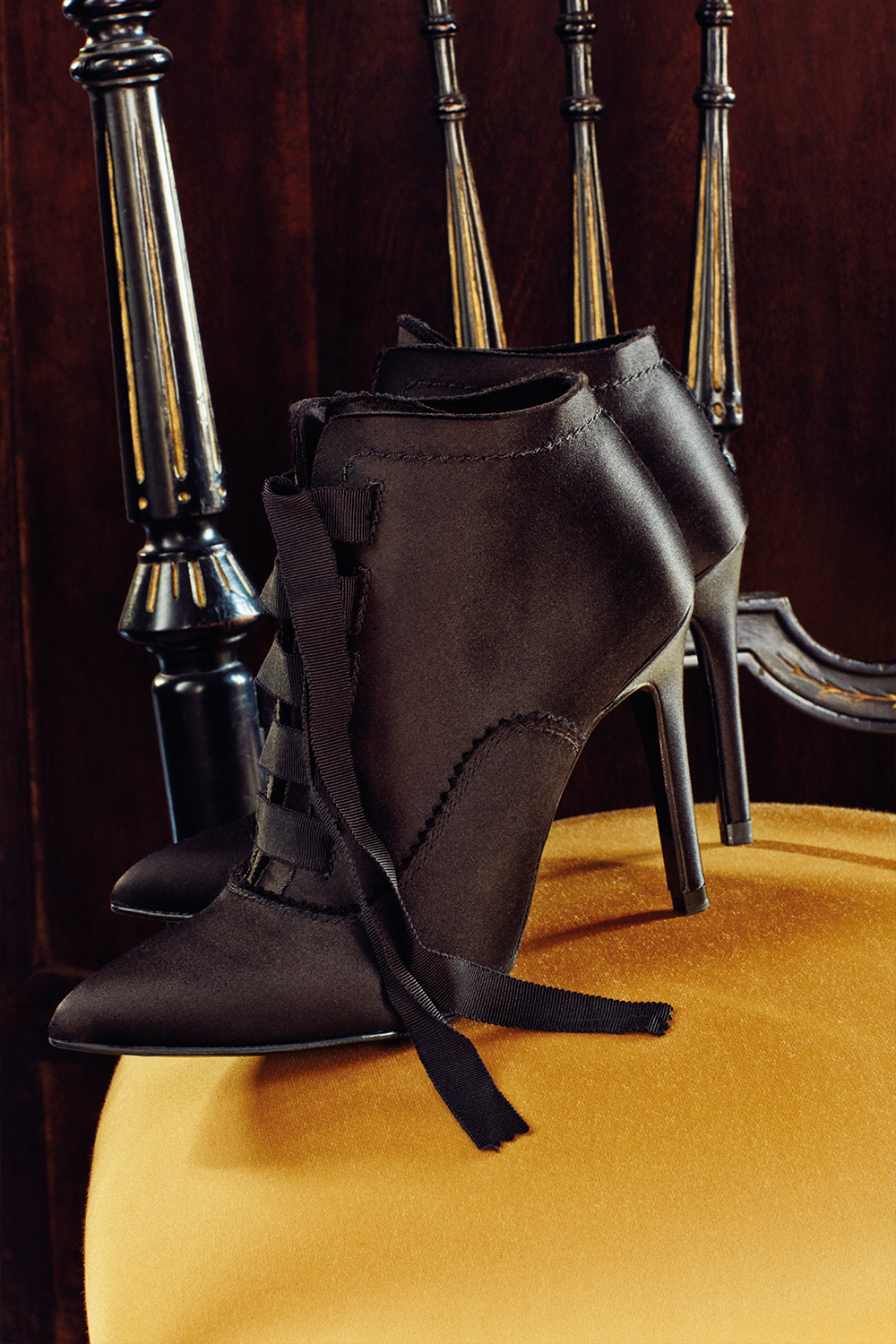 Artesanía
The narrative of the product and the territory is complemented by the Eye On supplement, where different expressions of local and traditional crafts are explored. Manufacturers of Menorcan llaüts, the Real Fábrica de Cristal or the Lebrija saddlers are some of the craft masters interviewed for the publication.