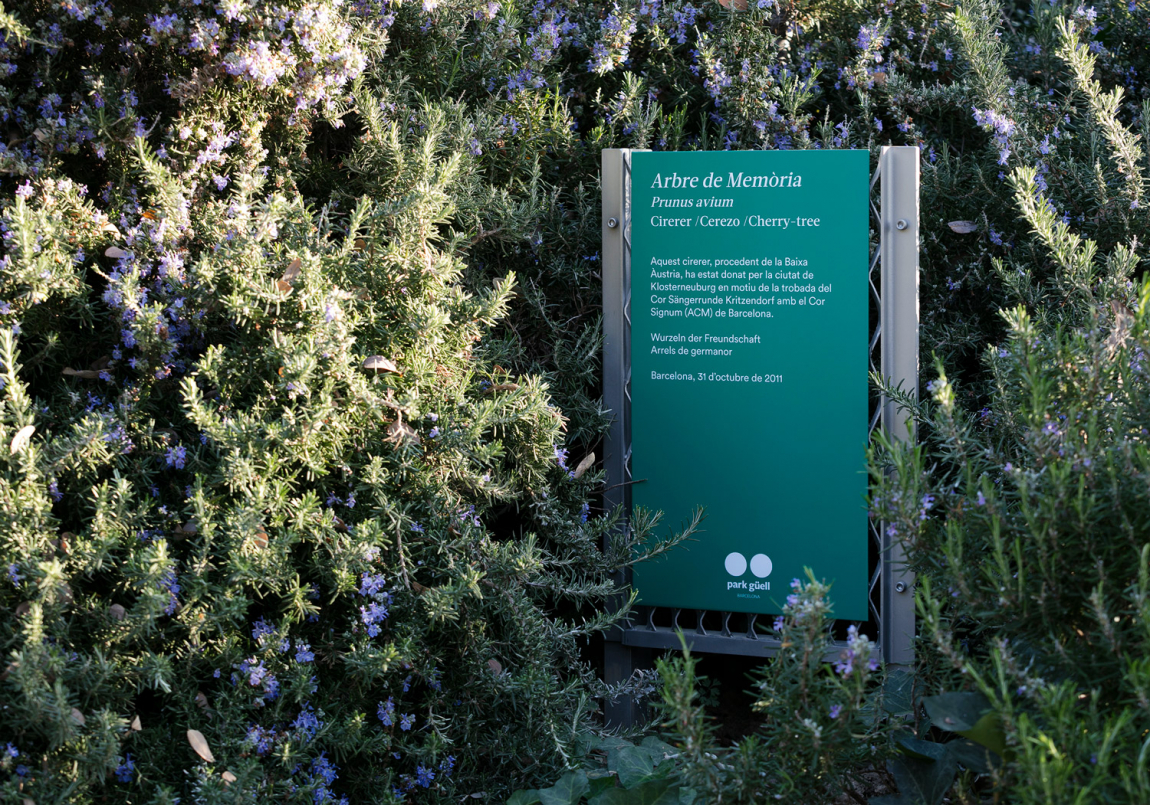 2020 ADI-FAD Awards Nomination
Park Güell is a landmark in Catalan Modernism and a jewel of our city. It was designed by Antoni Gaudí in 1900 and was declared World Heritage Site by UNESCO in 1984. We have designed its new signage system alongside Màrius Quintana, a Barcelonian architect.
Context
The park is very crowded, so the Barcelona City Council commissioned us to create a signage system that would serve the different users of the space (tourists, neighbors, schoolchildren …). The integration of the signage with the park and its characteristic identity was also an indispensable requirement of the brief.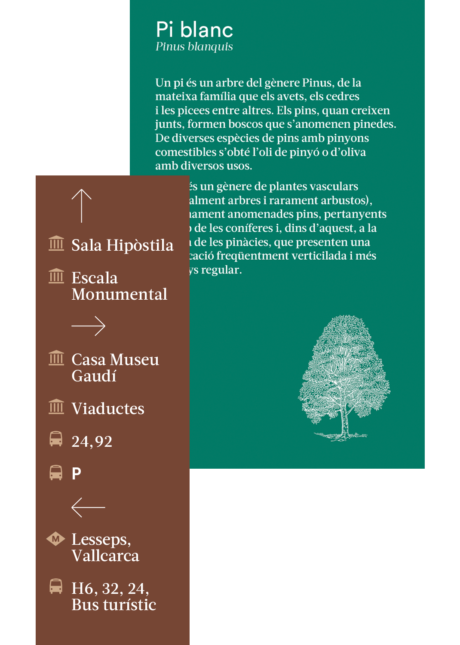 Concepte
The starting point for the design of the signage system is the metal fence used by Gaudí in one of the forged iron gates of the park. The organic forms of the trellis and the possibility of colonization by the surrounding vegetation are a reference to the main inspiration for Modernism: nature.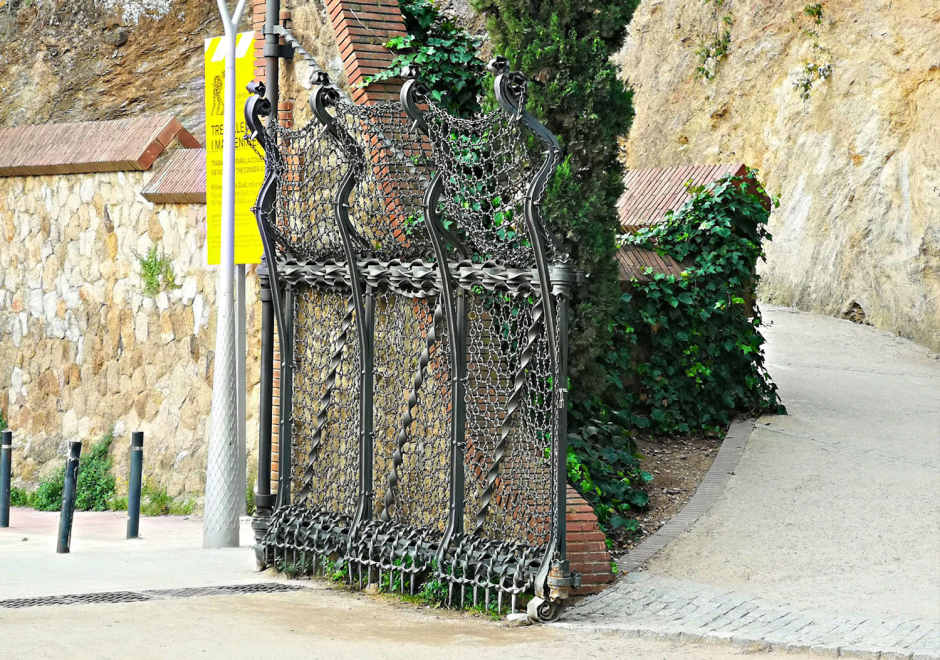 Design
The information is distributed in a system made of mobile panels that are fixed to the gate. This method allows the different levels of information to be separated and facilitates their updating. The proportions of the plates are inspired by the verticality of the architectural elements of the park. In the same way, the chromatic range and the free arrangement on the surface bring us closer to a Modernist technique: the trencadís.