The commission to design Mestres Coupage Blue Fin's packaging came with a single request: to use a plastic sleeve that would cover the bottle's whole surface. As a high-end cava, originally conceived to pair with Blue Fin tuna (an exquisite type of tuna), our design aimed to reverse the plastic sleeve's non-premium perception and turn it into the special and differential element of the brand.
Awarded with:
2014 Silver Laus, packaging design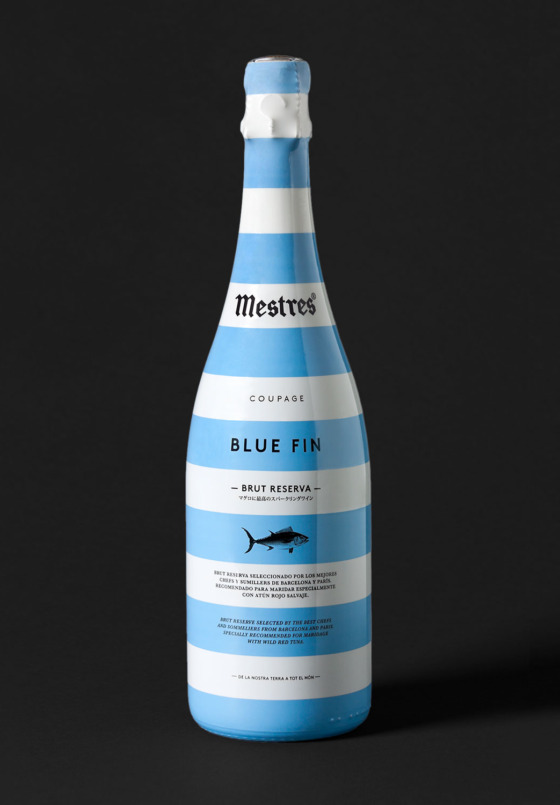 Therefore we created a vibrant blue and white stripes pattern (referring to the nautical universe, with a pop attitude), and combined it with an elegant classical typographic composition. Through these minimal graphic elements we gave Mestres Coupage Blue Fin's packaging an elegant and impactful image, easily recognisable on sales displays.