Clase designed the Rambla's Christmas lights after the invitation of Amics de La Rambla association. The entity is dedicated to the rehabilitation of this historical Barcelona street, which is one of the city's iconic spaces most severely affected by massive tourism.
Concept and graphic design
Under a critical perspective towards this city, we make an illumination concept in the form of a social protest, associated with the emblematic street, but with a positive remark.
"Before form always comes questioning, conceptualization and experimentation. I reminded the old Bird stalls' sellers. I didn't want to focus on their role, but to question the incoherent political decision to prohibit them, while other Barcelona institutions that also have caged animals, like the Zoo, remained open." – Claret Serrahima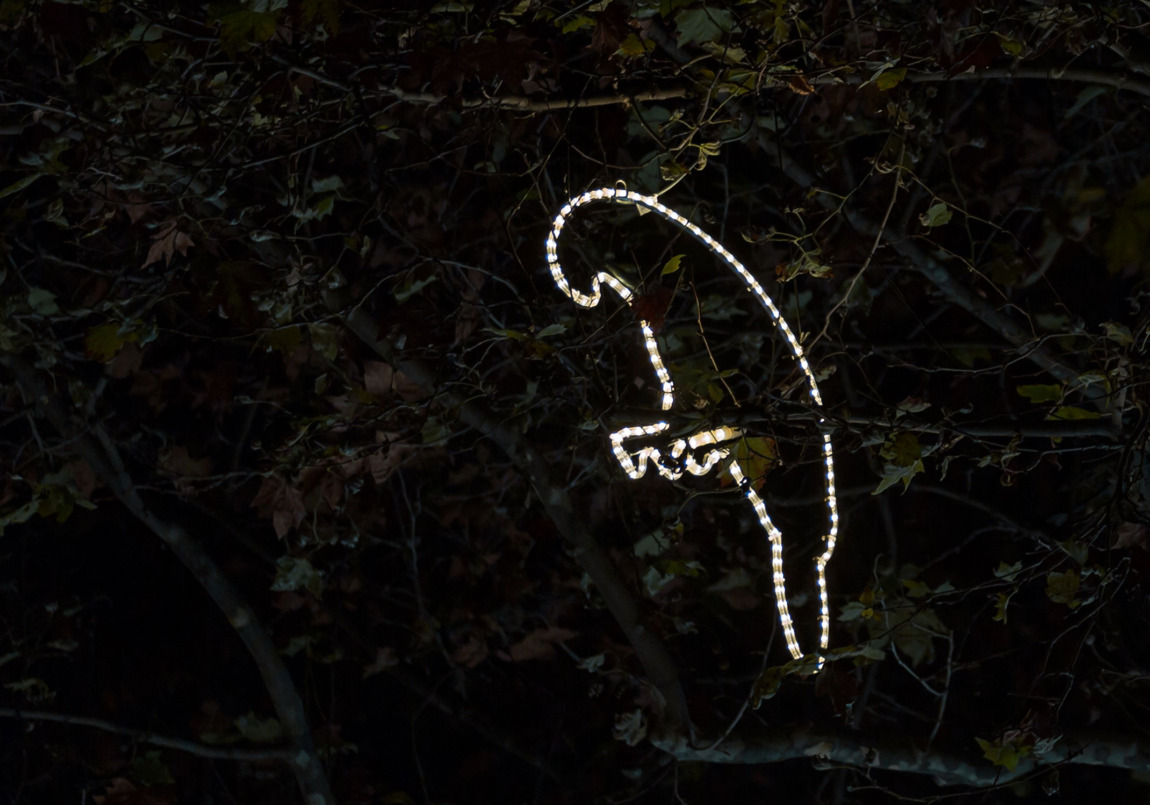 This idea was translated into the Rambla's Christmas lights design by filling its trees with a selection of birds species linked to the city, made of neon tubes. The result: the first figurative Christmas lights design in Barcelona, accessible to any public and thought for a secular city.