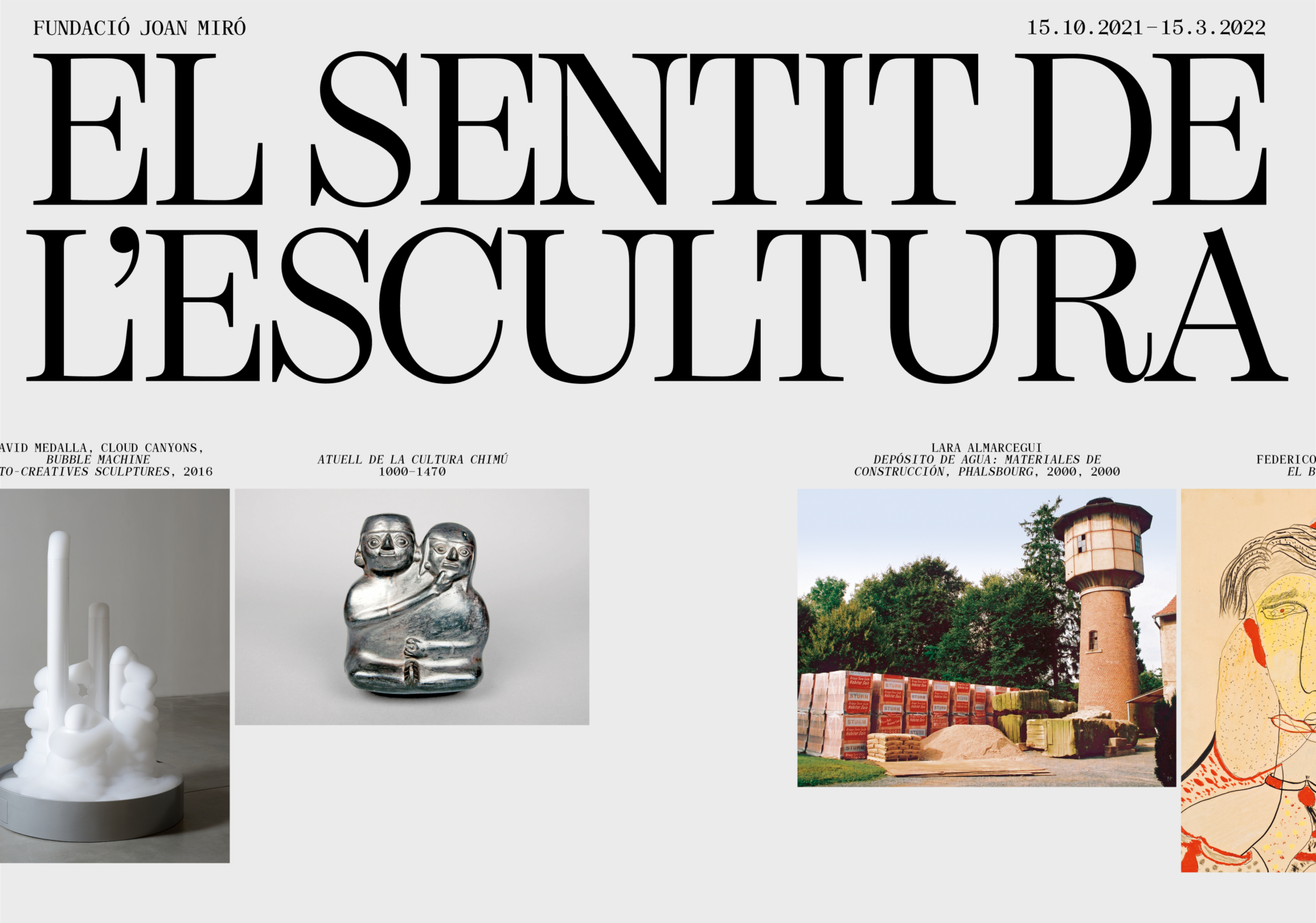 The Fundació Miró is a cultural institution that we usually work with, designing communication campaigns for some of its exhibitions. When we do, we like to work with all the agents involved, from the commissioners to the communications department, to build campaigns that capture their speeches and communication needs.
The point of sculpture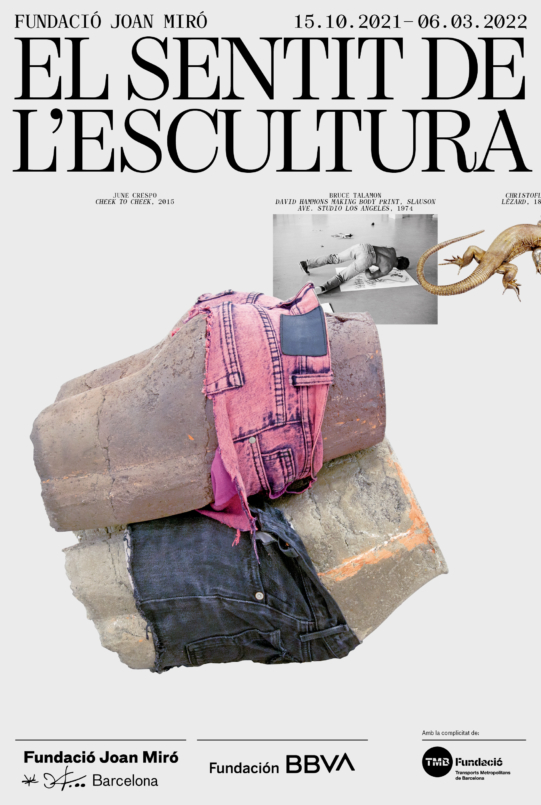 The Point of Sculpture is an exhibition curated by David Bestué that covers different aspects of sculpture. Organized in thematic areas such as copy, matter, time or contact, it vindicates its material dimension and explores the transformations it has undergone throughout history.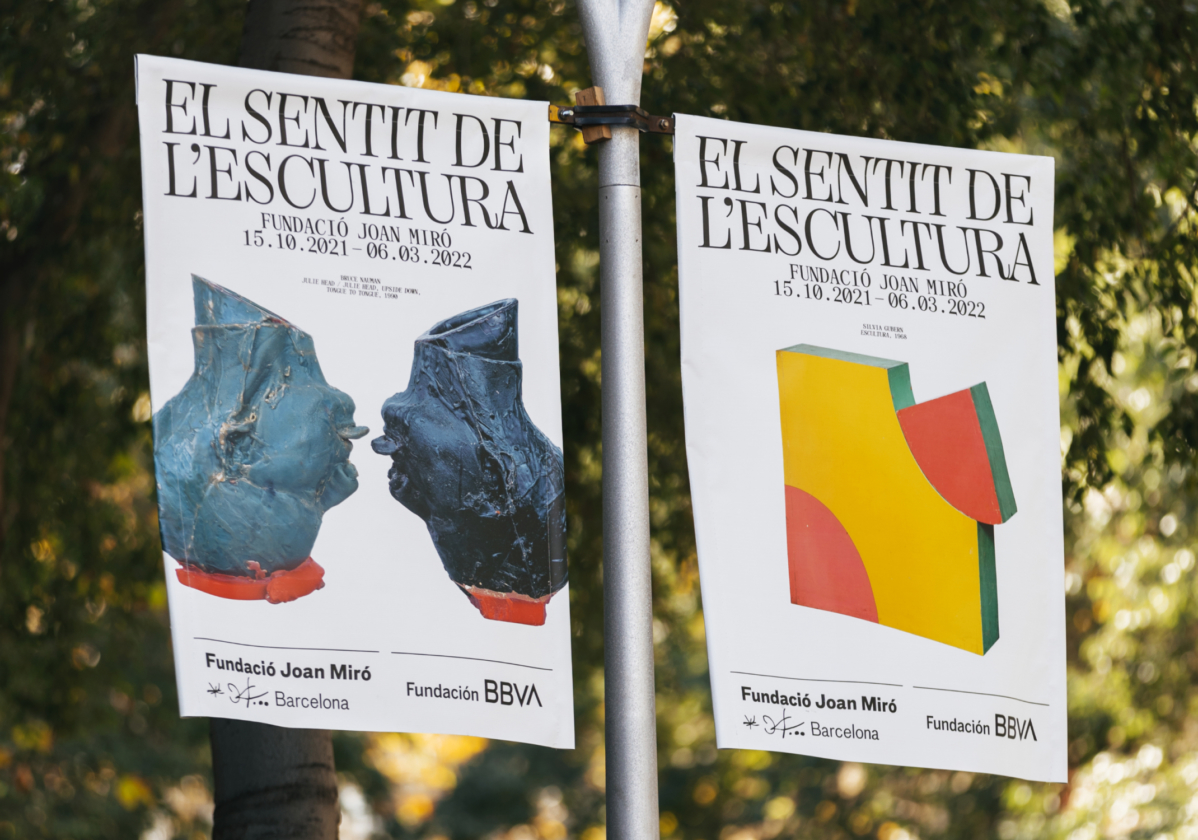 We designed a communication campaign that, using the myth of the Pygmalion as a metaphor –in which Galatea's sculpture comes to life and comes down from the pedestal– aims to explain sculpture as a living practice, in a constant search for meaning.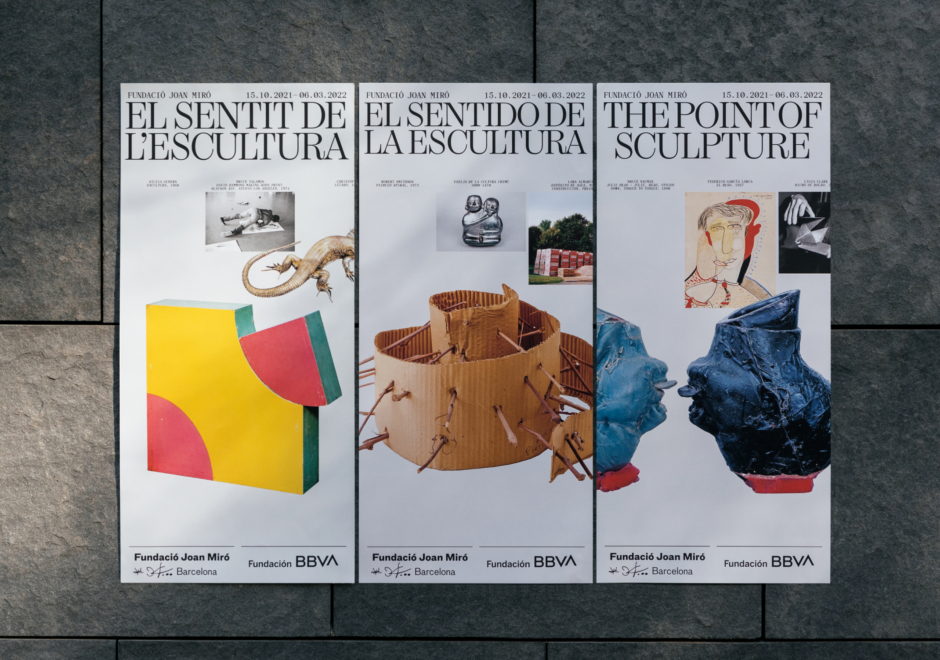 By superimposing images of cut-out sculptures on unfinished sequences of other exhibited pieces, the graphic seeks to reflect the creation of new relationships, hierarchies, and meanings that the sculptures establish with each other in the exhibition.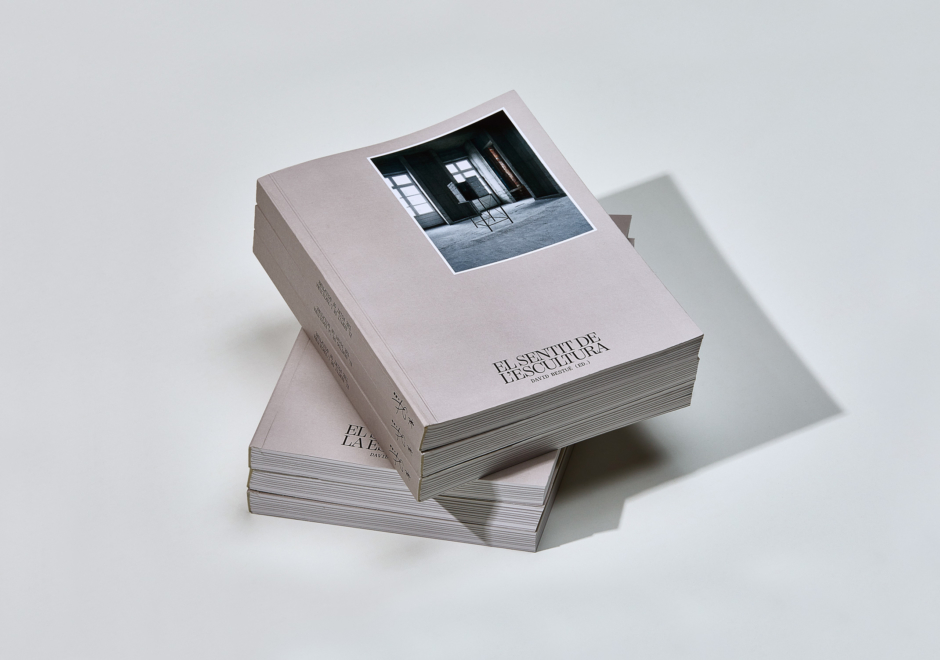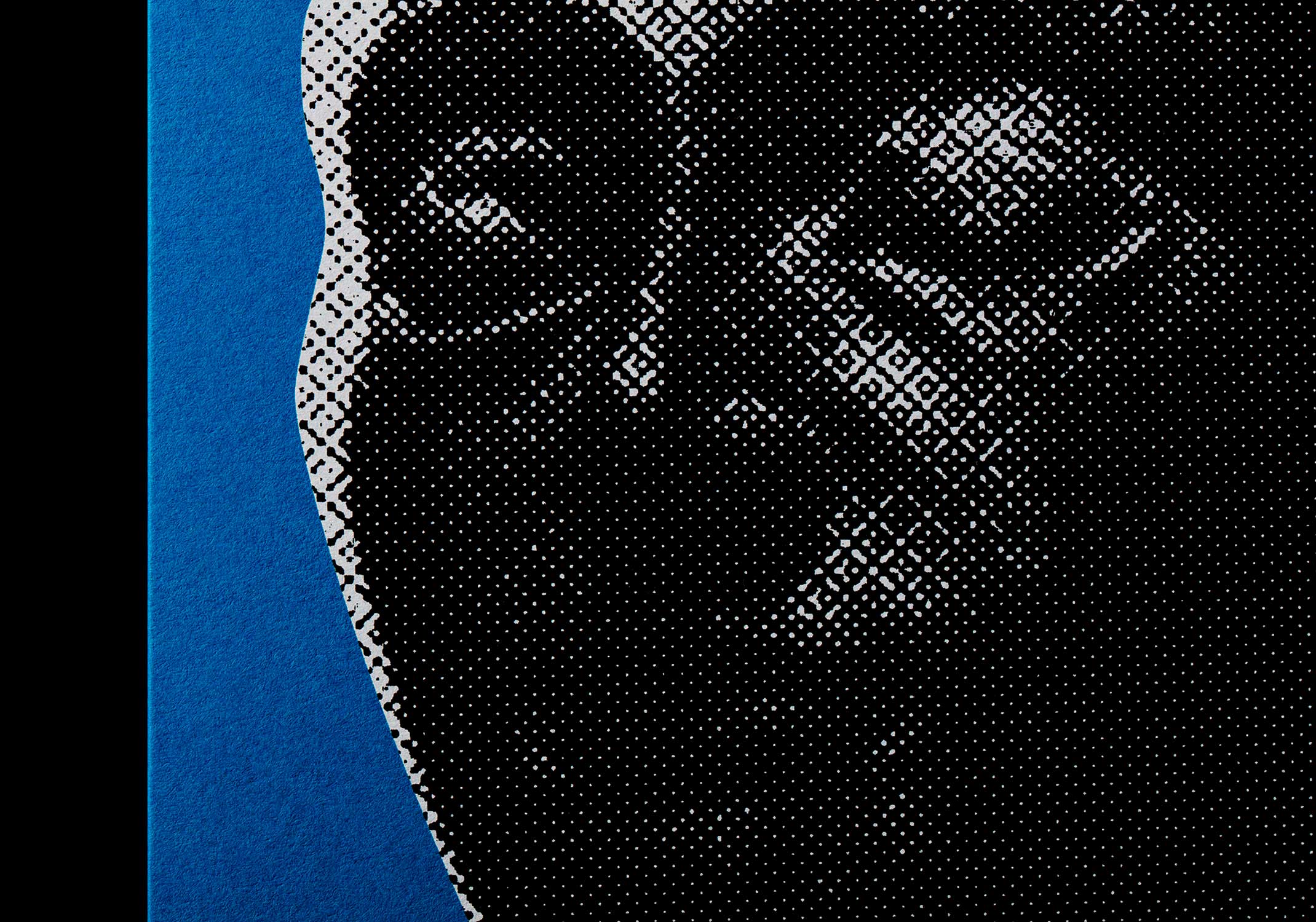 The Fundació Joan Miró new exhibition "Sumer and the modern paradigm" explains the fascination that modern artists who were producing work between the twenties and forties had for Mesopotamian art. It analyzes both the works produced at that time, their influences, and furthermore the documentation of Mesopotamian art that these modern artists encountered.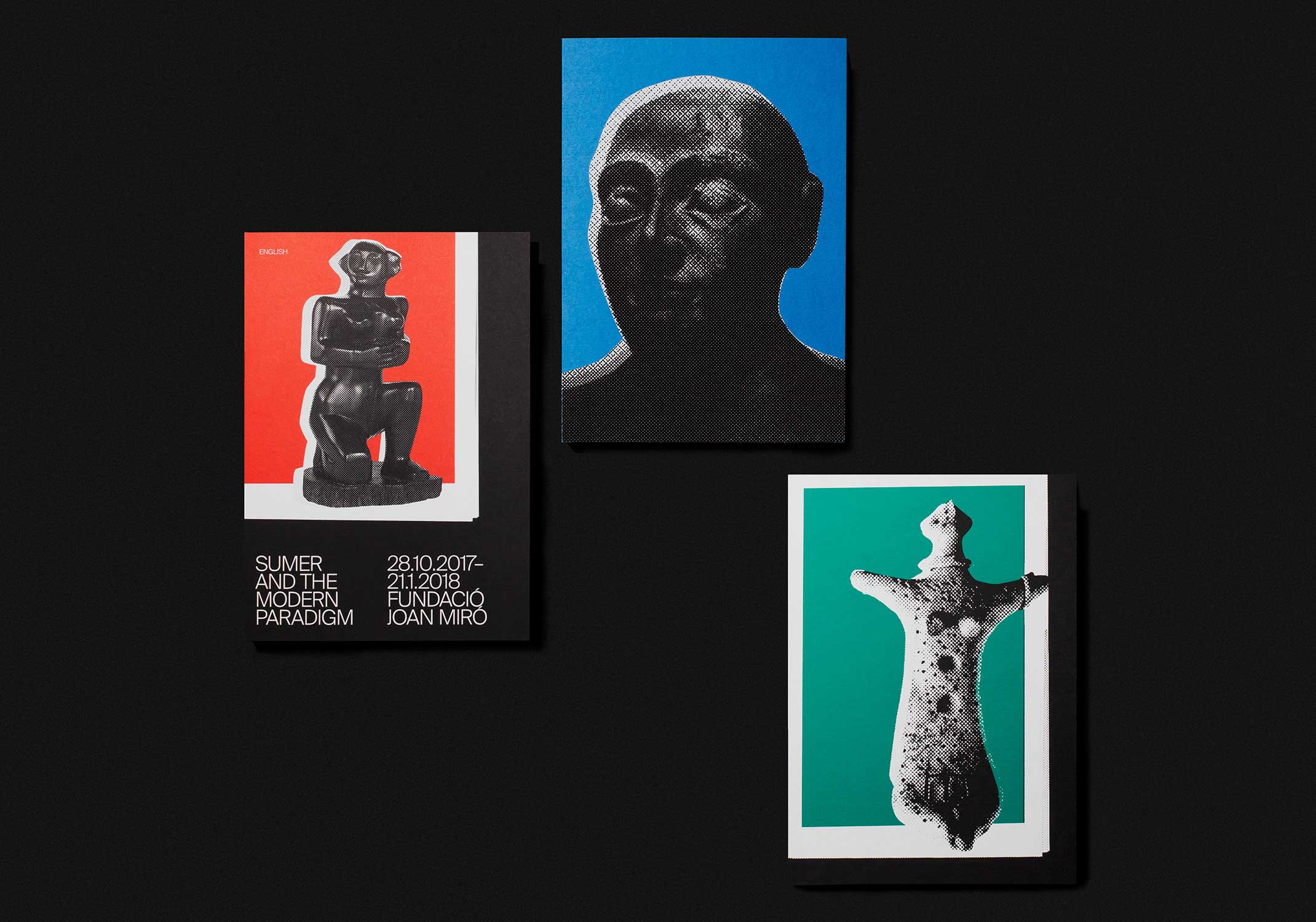 What the modern artists saw wasn't the original work, but reproductions that appeared in magazines, high contrast black and white images printed with limited means. For this reason our campaign features bold halftone grid patterns and image overlaps.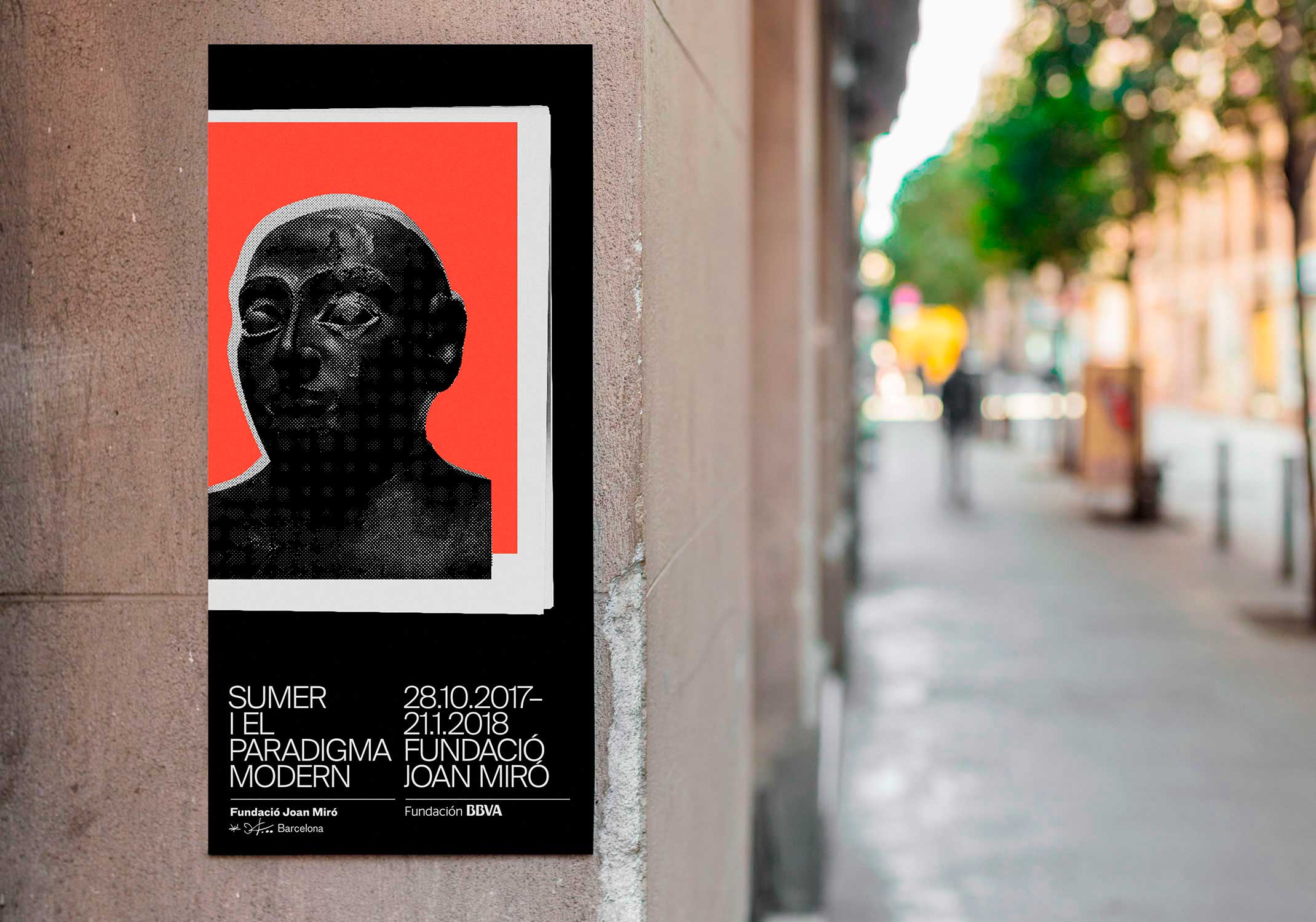 We have contrasted the original images with a powerful contemporary colour pallet, to give a striking visual impact to the campaign.