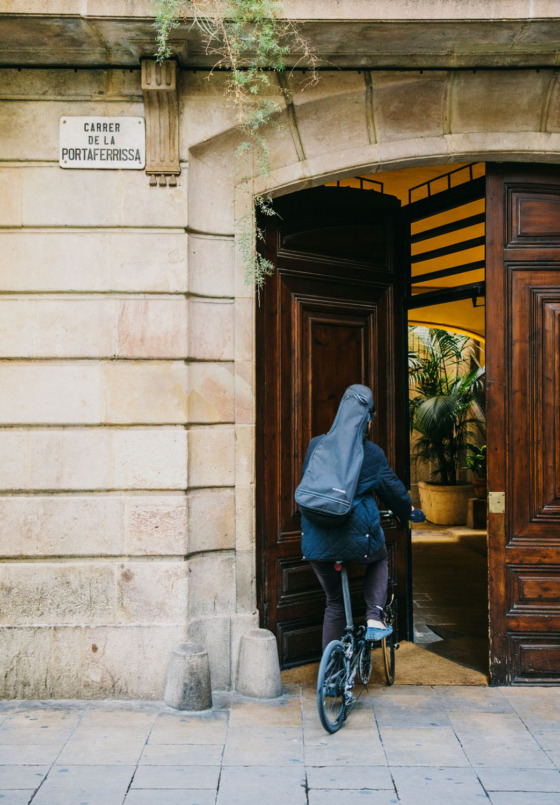 Clase is a design and creative direction studio based in Barcelona. Branding and Art Direction are what we do; from strategic thinking to conceptualisation and execution. We design to give brands a strong visual identity and communication. Fun is our fuel to creativity: we experiment and question the conventional, with an eye on the world of contemporary culture.
Team
Claret
Serrahima,
Founder and
CEO

Daniel Ayuso, Partner and Creative director

Sandra
Parcet,
Partner and
Managing
director

Lídia Calomardo, Administration

Txema Hernández, Senior designer

Laura Santarelli, Designer

Sergi Vilà Bori, Design & Strategy
Collaborators
In order to approach projects of different scales and complexities, we join forces with talented collaborators from different disciplines: photography, illustration, copywriting, architecture and web development, to name a few.
Clients
So far we've had the pleasure to work with clients from an array of professional fields, such as furniture design, culture, fashion, gastronomy, among many others. Some of our clients are: Palau de la música, Pedro García, Arper, Enea and UPF-Universitat Pompeu Fabra. View all.
Ajuntament de Barcelona, Aldi, Alta Diagonal, Àrea Metropolitana de Barcelona (AMB), Arper, Arquia Banca, Arts Santa Mònica, CatalunyaCaixa, Carles Abellan, Cava Mestres, L'Olivera, Cooperativa, Delicious & Sons, EINA – Centre Universitari de Disseny i Art, El Bulli – Ferran Adrià, Enea, Eurofred, Festival Torroella de Montgrí, Fundació Agbar, Fundació Alícia, Futbol Club Barcelona, Institut Ramon Llull, Kettal, Laboratorios Uriach, Levi's, Oysho, Palau de la Música Catalana, Pedro García, Pomd'or, Roqueta Origen, Sita Murt, Teixidors, UPF-Universitat Pompeu Fabra, Women'Secret / Grupo Cortefiel, World Trade Center Barcelona
Award-winning projects