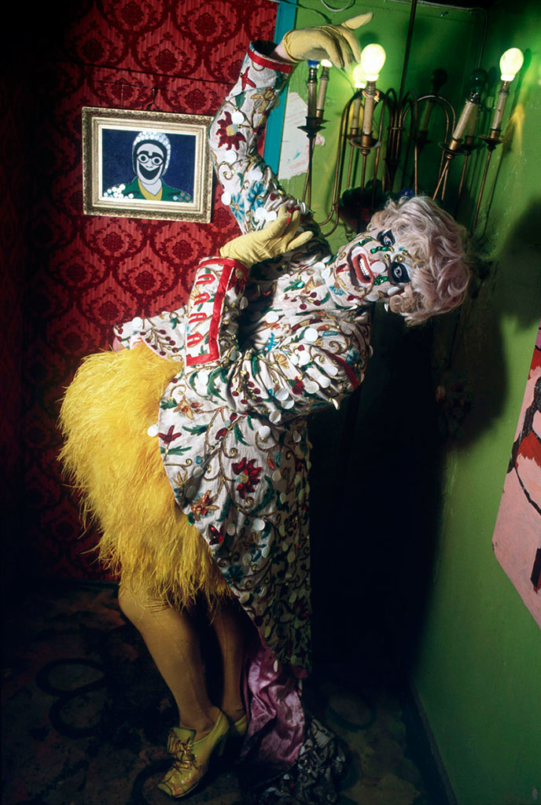 Leigh Bowery  (26 March 1961 – 31 December 1994) was an Australian fashion designer, club promoter and performance artist, known as the proprietor of the hedonistic London nightclub Taboo. 
Bowery was known for his flamboyant and outlandish costumes and makeup as well as his (sometimes controversial) performances. He was a significant model and muse for the English painter Lucian Freud. His work resists categorisation.
His looks were often inspired by what was happening in wider society. The dot face, for example, was a comment on Kaposi's sarcoma – the cancer which caused the facial lesions that struck many Aids sufferers in the 80s.  
 "The urge to categorise: if you label me, you negate me." Perhaps Boy George came up with the most accurate description when he described Bowery as "modern art on legs". He turned himself, his body and his image into an art object, one that walked among us as well as appeared on stages and in the windows of galleries.
'Tip of the Week' is a weekly insight to some of the things we like.