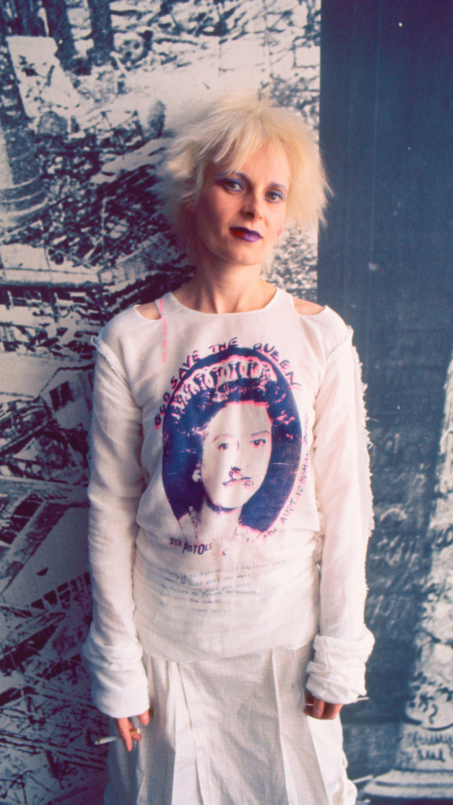 Vivienne Westwood (1941 – 2022) was an English fashion designer who defined the look of punk, using rock iconography, royalty, art and religion as recurring motifs in collections that brought a rebellious edge to British style.
Ms. Westwood and her boyfriend, Malcolm McLaren (Sex Pistols) opened a shop called Let It Rock in London. The business was an unconventional one, selling fetish attire and fashion inspired by the Teddy boy look of the 1950s.
Ms. Westwood came to be known as the godmother of punk. After her partnership with Mr. McLaren ended, she began designing collections under her own name.
She went on to open more stores in London and across the globe; her provocative creations appeared on supermodels, celebrities and influenced mainstream fashion. The corsets, platform shoes and mini-crinis became her hallmarks.
"I did not see myself as a fashion designer but as someone who wished to confront the rotten status quo through the way I dressed and dressed others," Ms. Westwood said in her memoir, which she wrote with Ian Kelly.
"Buy less, choose well, make it last"
Westwood was one of the last independent global fashion brands in the world. 
Rebellious, extraordinary, independent and a remarcable activist, Vivienne Westwood will forever be remembered as a legend and an icon of the punk spirit.
'Tip of the Week' is a weekly insight to some of the things we like.