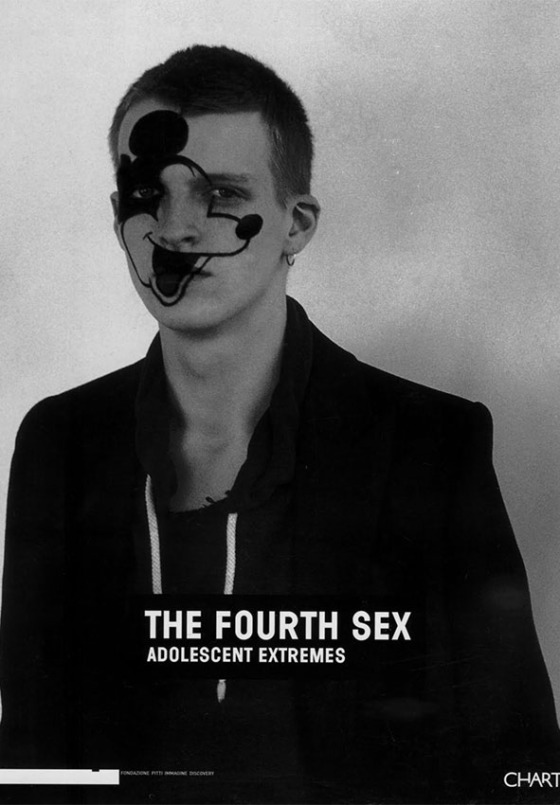 "The Fourth Sex" is a mythical book, first published in 1993, and curated by the Belgian designer Raf Simons and Francesco Bonami, then Director of the Fondazione Pitti. This book has been one of the capital references in the work of the contemporary artists and photographers that have portrayed the explosive and fluid world of adolescence, bringing together a heterodox blend that includes images ceded by artists, such as Wolfgang Tillmans; fashion designers, such as Helmut Lang; writers, such as Ballard; Pop culture song lyrics and magazine covers and stills from films such as: "Christiane F", "Taxi Driver" or "Fucking Amal".
Posted on 25/09/2017
'Tip of the Week' is a weekly insight
to some of the things we like.